The two extremes of artistic vision can create a vacuous, polarizing effect. Though gray areas abound, the push-and-pull between depicting reality and praying at the alter of the abstract are still prevalent today.
To find a middle ground within a traditional medium such as painting takes an admirable effort to say the least, but some are up for a challenge. Oliver Vernon's new show, "Tilt," at David B. Smith Gallery asks us to let go of our need to make sense of what we see and be content to immerse ourselves in his surreal, imaginative world.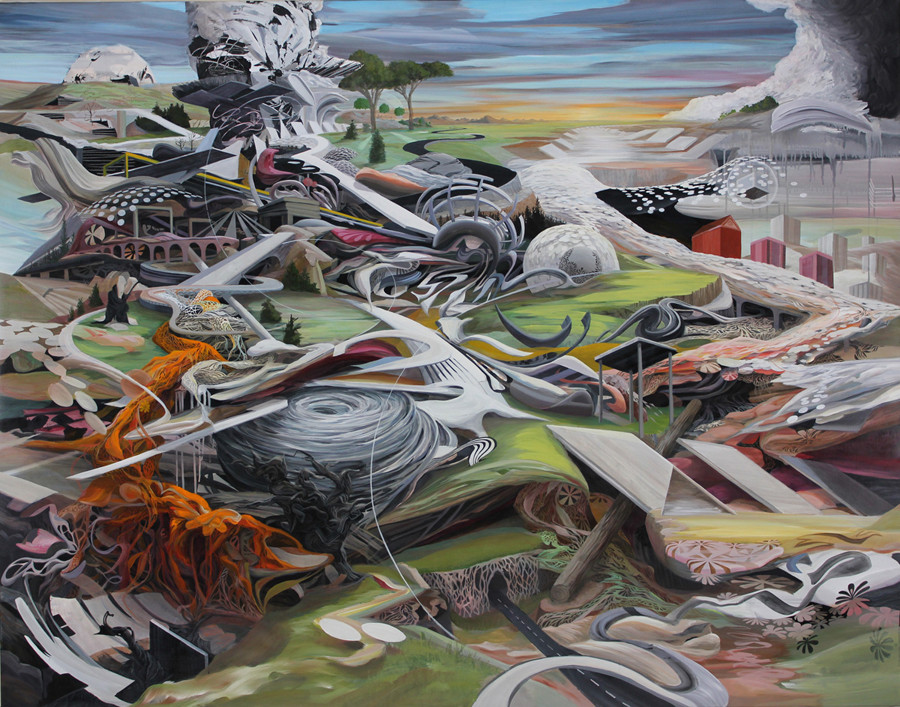 Oliver Vernon, Past Present Future, 2010-2012, Acrylic on canvas, 66 x 84 in. (167.6 x 213.4 cm)
Vernon's new large-scale works lull the viewer into a false sense of security with a harmonious palette that spans the natural world and other realities, but the content is a bewildering jumble of concentric circles, fans, and oozing rivers. Bucolic scenes collide with futuristic worlds more chaotic than our own in these new landscapes.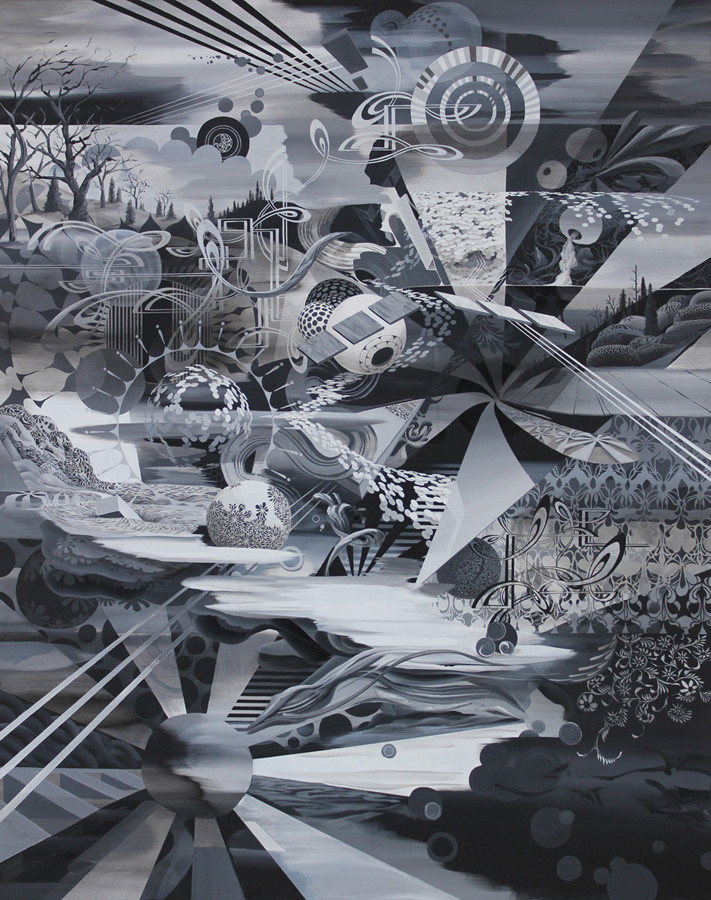 Oliver Vernon, Grey Matter 1 (Lullaby), 2011-2012, Acrylic on linen, 66 x 52 in. (167.6 x 132.1 cm)
Vernon goes beyond mere touches of surrealism by traveling through several vocabularies of the weird and unexpected. Geometric forms give way to fluid swirls of color, which then flow back into the familiar. Vernon's "Tilt" destroys what we know only to hold our hand through the reconstruction.
Oliver Vernon's "Tilt" will be on display at David B. Smith Gallery until March 24, 2012. View a slideshow of "Tilt" below.
PHOTO GALLERY
Oliver Vernon - David B. Smith Gallery
BEFORE YOU GO