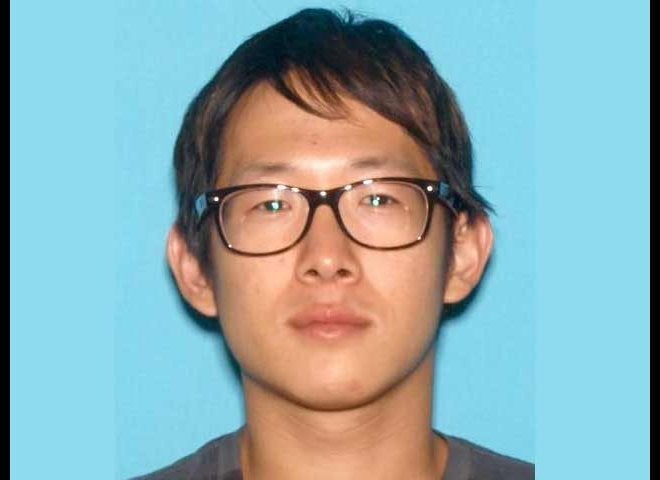 Charles Ann, the New Jersey man who allegedly struck his girlfriend with his car and repeatedly ran over her body, has pleaded not guilty to murder.
Ann, 26, entered his plea Monday in a hit-and-run murder case that claimed the life of 25-year-old Aena Hong, of Fort Lee. Ann remains jailed on a $3 million bond while prosecutors prepare to present the case to a grand jury.
On Feb. 20, the Fort Lee Police Department received numerous 911 calls regarding a pedestrian struck at the intersection of Anderson Avenue and Inwood Terrace. The vehicle already had fled the scene when officers arrived. They found Hong lying in the roadway with grave injuries.
"I just kept talking to her, I didn't know what else to do," Pam Roseland, a retired nurse who witnessed the incident, told CBS New York. "She was definitely very, very hurt."
Hong was transported to Holy Name Medical Center in Teaneck, N.J., but she was pronounced dead shortly after arrival.
During the ensuing investigation, detectives determined Ann was behind the wheel of the vehicle that struck Hong approximately three times, according to the district attorney. Witnesses at the scene said Ann purposely struck Hong; one witness told police that just prior to the incident they saw the couple arguing.
"Witnesses described Ms. Hong walking while arguing with Ann ... The vehicle was observed to drive away from Ms. Hong and turn around. As the victim was crossing the road, Charles Ann rapidly accelerated his motor vehicle, striking Ms. Hong," said Bergen County prosecutor John Molinelli.
The investigation further revealed that after striking Hong, Ann allegedly put the car in reverse and backed up over her before he drove forward over her again.
"It is believed that Ann drove over Ms. Hong, going forward and backward approximately three times," Molinelli said.
A few hours after the alleged attack, authorities located Ann's vehicle, a 2011 Hyundai Sonata, abandoned on 10th Avenue in Fort Lee, which is about 1 mile from the scene.
The following morning, Ann was found at a friend's apartment in Flushing, N.Y. At the time of his arrest, he had his passport, as well as $3,000 in cash, according to Molinelli. "It is believed that he was attempting to flee the country," he said.
Ann is a naturalized U.S. citizen, who came to America from South Korea in 2009. He is unemployed and attends Bergen Community College. Ann and Hong reportedly met at JBC Language School in Fort Lee, where they studied English.
Hong also came to the U.S. from South Korea and had been in the country for about two-and-a-half years on a student visa. Friends told local media outlets she was anxious to complete her language studies so she could go to school for film animation.
Detectives discovered Ann and Hong had been dating for about a year and had a "tumultuous dating relationship," according to Molinelli. The two had lived together at one point but Hong left when a boyfriend in South Korea said he was coming to the United States.
It is believed Hong was trying to finally end her on-again-off-again relationship with Ann at the time of her death.
After his arrest in New York, Ann was held on suspicion of murder and sent to Rikers Island to await extradition. The suspect did not protest his return to New Jersey and was brought back on Friday.
According to a spokesman for the Fort Lee Police Department, Hong's death was captured by a surveillance camera atop a nearby community center. The video has been collected by police and entered into evidence.
After entering his not guilty plea in a New Jersey court room Monday, Ann declined to speak with reporters.
"He seems very sympathetic," Ann's lawyer, Uchenna Emeagwali, told The New York Daily News. "He understands what he's done."
This author will be discussing this case on HLN's Nancy Grace tonight at 8:30 p.m. EST.
ALSO ON THE HUFFINGTON POST: