Political diehards who want something to remind them of the 2012 Republican primaries are in luck.
Action figure retailer Hero Builders is selling a range of 2012 action figures, including Rick Santorum, Mitt Romney, Newt Gingrich, Rick Perry, Michele Bachmann and Herman Cain. (Ron Paul fans will have to look elsewhere.)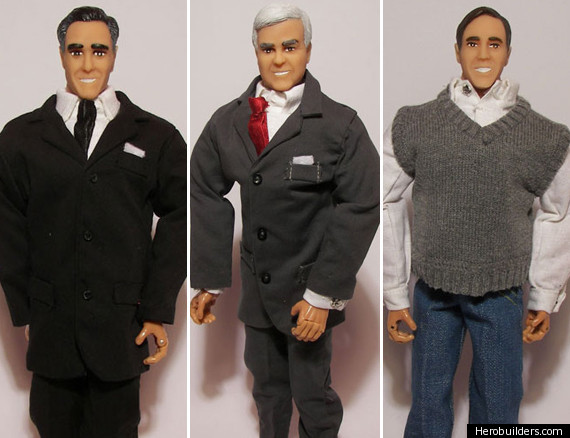 Talking editions of several are available. A sweater-vest-clad Santorum lambastes President Obama's "phony theology,", while Perry delivers his famous debate-night failure to remember which departments he'd cut. While the Cain figurine doesn't speak, he is available with a "Playmate" doll.
Hero Builders owner Emil Vicale told the Detroit Free Press that he predicted the Santorum figure, with its "goofy sweater vest," would sell best. He also alluded to a dark side of the cheerful-looking Gingrich figure. "Newt is a little complex. One moment, he's happy and fuzzy and the next …" he said.
The action figures sell for between $34.95 and $69.95.
BEFORE YOU GO