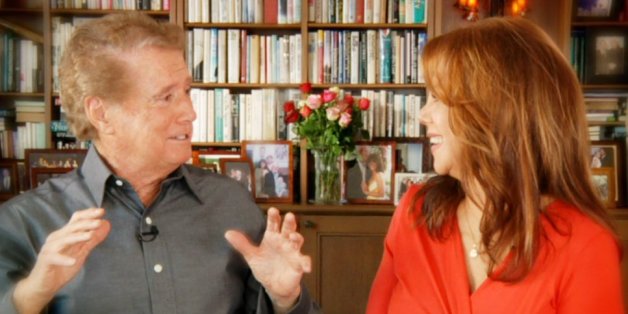 Entertainer and TV icon Regis Philbin sits down with Marlo and reveals what he's been doing and what the future holds for him since he left "Live With Regis & Kelly" late last year. He talks about his special date nights with his wife, his thoughts on bullying and who does the best impressions of him. Whatever the questions, you know Regis has something to say.
Add Marlo On Facebook:
Follow Marlo on Twitter:
Sign up to receive my email newsletter each week – It will keep you up-to-date on upcoming articles, Mondays with Marlo guests, videos, and more!