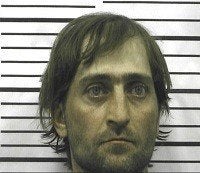 Bath salts soften your skin, exfoliate your pores and -- if you take the kind you buy out on the street -- can even make you hallucinate a burglary.
Ronald Wayne Sellers allegedly called 911 on Friday at about 9 a.m., complaining that thieves were stealing items in his home. But when cops arrived they couldn't see any burglars.
Sellers reportedly told officers that the thieves had walked near the woods behind his house.
"I asked Mr. Sellers if the subjects were still standing in the location, and he stated, 'They are still standing there. Don't you see them?' Officers could not see the subjects," Deputy Josh Byrd wrote in a police report.
Cops said that Sellers admitted he'd been taking "bath salts" -- a street drug similar in shape to bath salts you'd throw in the tub -- as a recreationally prior to their arrival. Sellers was in his home but he was arrested on a charge of public intoxication because of "concerns for his safety and the safety of others," Byrd wrote.
The fake "bath salts" can be ground into powder and certain chemicals -- like mephedone, a type of amphetamine -- can yield similar effects as ecstasy or methamphetamine. But reports of hallucinations and often violence have stemmed from the recreational use of bath salts, as well as plenty of arrests.
Check out our other dumb crime photos:
PHOTO GALLERY
Dumb Criminals: Mugshot Gallery
BEFORE YOU GO