Bring a touch of nature to your desk with this Craft Of The Day. Though it does involve some very light wood working, this project is way easier than you think. Keep reading for the how-to.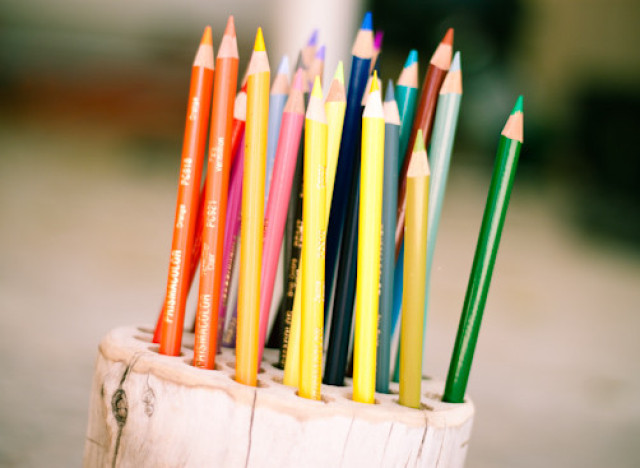 Photo by Andrea Hudson of Strawberry Chic
What You'll Need
Thick wood slice
Drill with 7/16" drill bit
Sand paper
Pencils
How To Make It
1. Drill holes into the wood slice.
2. Sand down the top surface and edges.
3. Insert pencils.
For a full tutorial, visit Strawberry Chic. And, be sure to check out the other great crafts in our Craft Of The Day slideshow below.
PHOTO GALLERY
Craft Of The Day