If you ask a scientist why we add an extra day to February every four years, he or she will probably give you some "correct" or "logical" explanation, like how we need it to sync up the 365-day Gregorian calendar with the solar calendar.
Ugh. Boring, right?
For those of you who like a little comedy along with your "scientific facts," we put together a pie chart breaking down why WE think leap years really exist. And it's 100% scientifically inaccurate -- just the way you like it.
Check it out below and also be sure to see the funniest Leap Year tweets from today.
WHY WE THINK LEAP YEARS REALLY EXIST: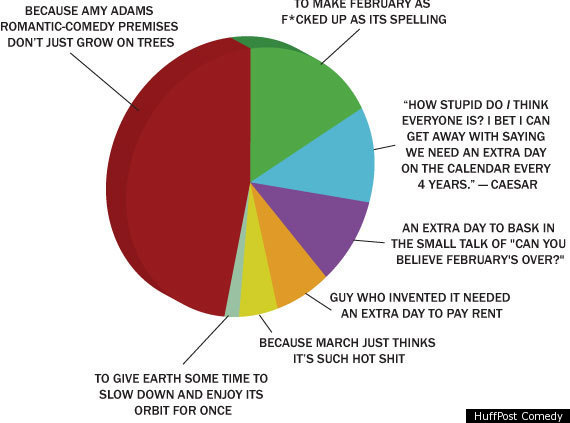 BEFORE YOU GO