Anyone who has seen "Midnight In Paris" knows that the Stein house was the place to be if you were an aspiring artist, writer, musician or socialite. The Steins' apartment, home to siblings Gertrude, Leo, Michael (and his wife Sarah), turned into a bustling salon on Saturday nights. That is when the Steins opened their home to a noteworthy selection of international artists. We're talking about the pioneers of modernism here: Pablo Picasso, Henri Matisse, Pierre Bonnard, Maurice Denis and Juan Gris to name just a few. The gems of their collection are now being exhibited at the Metropolitan Museum of Art.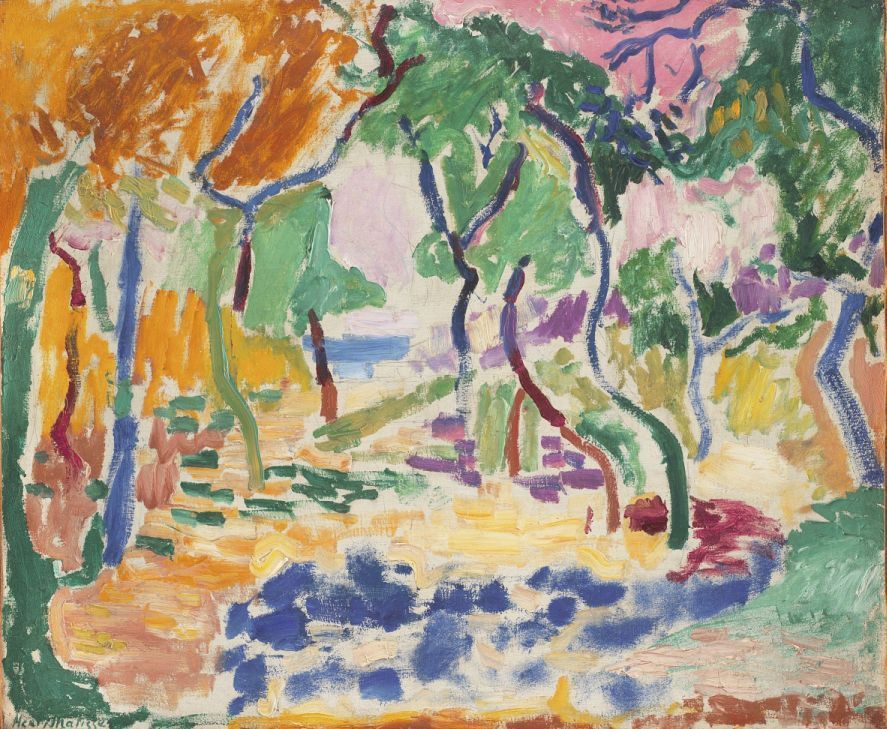 Leo was the original collector of the family, and inspired his siblings to follow suit. He began looking into younger, more avant-garde artists to back when he realized he could not afford established masters like Cezanne and Degas. However, we are probably more envious of the relationships the family established with the artists than the art they collected. Matisse would go horseback riding with Leo in San Francisco and the Steins would arrange French lessons for their friends from Picasso's girlfriend. According to the Met, "It was not uncommon for Leo to have lunch with Matisse and dinner with Picasso in a single day."
The collection glows so magnificently in the Met that it is a bit mind-boggling to imagine the pieces on view in a bohemian Paris apartment. Icons of modern art such as Henri Matisse's 'Woman With a Hat', the fauve portait of a woman in a black dress that comes alive with leaping strokes of color, and Cezanne's "Bathers" lounge alongside Picasso's Still Life works.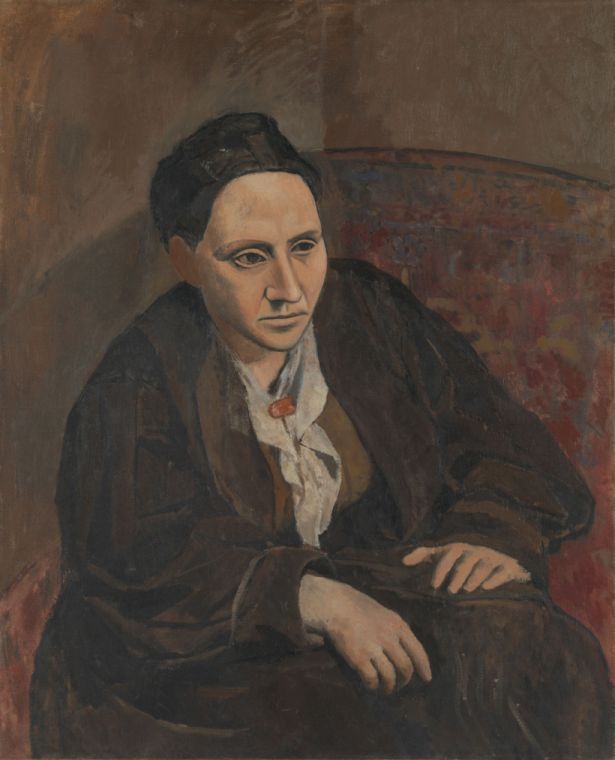 Perhaps the work that best embodies the spirit of the exhibition, however, is Picasso's portrait of Gertrude Stein. Stein, herself one of the most influential avant-garde artists of the time, experimented with language in innumerable ways. Her work "Tender Buttons" let the rhythm of words determine the architecture of the text, creating "moments of consciousness" rather than logical descriptions. In this sense, she aligned her work with Picasso's cubist project, isolating words and images as artistic events rather than representations of reality. Stein said of Picasso's portrait: "For me, it is I, and it is the only reproduction of me which is always I, for me."
"The Steins Collect: Matisse, Picasso and the Parisian Avant-Garde" features work from Pablo Picasso, Henri Matisse, Pierre Bonnard, Maurice Denis, Juan Gris, Marie Laurencin, Jacques Lipchitz, Henri Manguin, André Masson, Elie Nadelman, Francis Picabia and more. It will show at the Met until June 3.
See the slideshow of one of the best art collections to exist in this world below, and let us know what you think in the comments section.
PHOTO GALLERY
steins collect