Victor Enrich was ten years old when he started to draw unreal cities. After working in the field of architectural visualization, Enrich turned his imagined cityscapes into photographs of surreal urban spaces.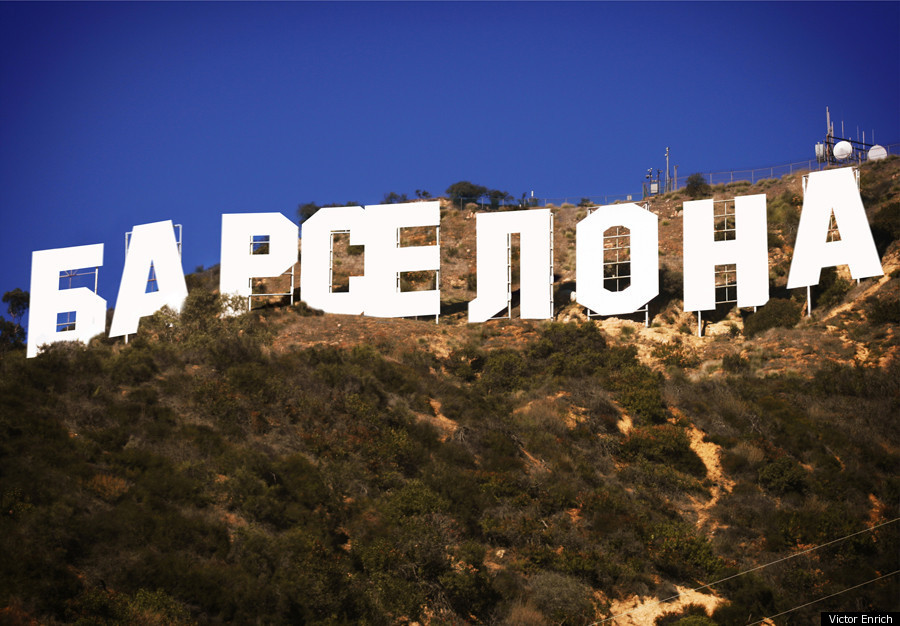 In Enrich's world, buildings zip open down the center, stick out their tongues, bend like accordions... yet each magical image has a concrete and specific meaning. "Barnawood," for example, pays tribute to the increasing cheap tourism in Barcelona and the Russian mafia deals that pervade the city. As a result, Enrich revamped the HOLLYWOOD sign to say BARCELONA in Russian.
The Barcelona-born artist considers himself an eternal traveler, and his pieces thrive off the unknown possibilities of exploration. From iconic buildings in Tel Aviv to the gaudy heart of Munich, the photographer upends our expectations of a place. They remind us of a lighter version of David Tautrimas' apocalyptic wastelands.
Check out Enrich's metropolises of the mind below (along with his explanations), and let us know what you think of these architectural feats in the comments section.
PHOTO GALLERY
victor enrich