UPDATE: As it turns out, it was option #1. American Apparel confirms that the model was, indeed, wearing a bodysuit. An earlier version of this story incorrectly asserted that it was probably a Photoshop Fail. Case closed!
Previously:
Now that's what we call ethnically ambiguous.
In one of the stranger Photoshop Fails we've ever seen, American Apparel has digitally attached a white hand to a black model -- or a black stomach to a white model.
A zoomed-in product shot for the retailer's Poly-Viscose School Boy Pant (which has since been removed but was caught by Photoshop Disasters and Buzzfeed), the hand stuffed in the pants pocket is a blatantly different skin color than the midriff behind it. We can only think of three possible explanations:
1. The model is wearing a really dark brown mesh bodysuit.
2. This is one of American Apparel's attempt at sexy, with one model sticking her hand in another model's pants.
3. Photoshop Fail.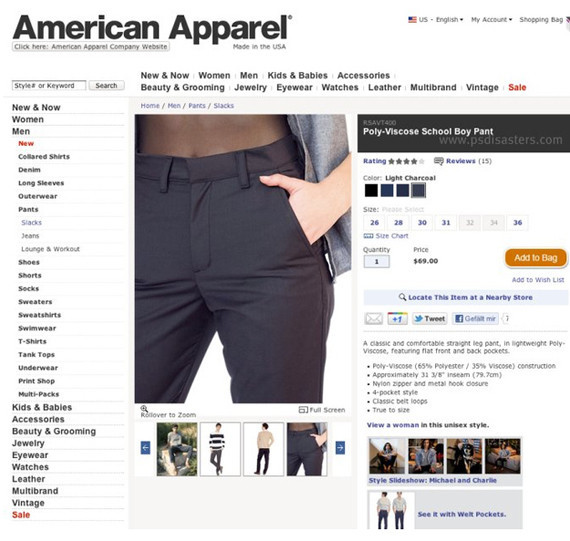 BEFORE YOU GO
See more Photoshop Fails:
PHOTO GALLERY
When Photoshop Goes Wrong...