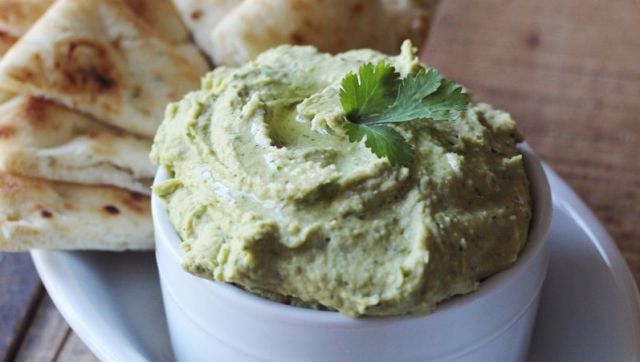 Ginger enthusiasts have been spreading the gospel of this root's health and medicinal benefits for years. People claim that ginger has the ability to soothe nausea, ease arthritis pain and that it works overall as an anti-inflammatory (with potential to lower cholesterol.)
But that's not all. A new study conducted in Thailand has linked ginger to improved cognitive function. While the study only surveyed 60 middle-aged women -- and more studies are needed for conclusive evidence -- researchers found that the woman who were given the highest dose of ginger extract led to improvements in working memory. And who couldn't use a little more help remembering where they put their keys? It's reason enough for us at Kitchen Daily to incorporate more ginger into our diets -- especially because it tastes so great, too.
The best way to get a healthy dose of ginger in your diet is with fresh ginger. You can do this by adding it to your favorite dishes or making your own fresh ginger tea. Making homemade ginger tea is easy and amazingly soothing. All you need is a one-inch piece of peeled and chopped ginger and two cups of water. Boil the ginger for 10 minutes to achieve a mild flavor and 20 minutes for a little more spice. Once this step is complete, strain out the ginger and then you can add as you please: honey, lemon or even a fruity herbal tea for a more complex beverage.
If fresh ginger isn't available to you, extracts and syrups are a great source also. Add them to homemade beverages or cocktails. Not only will they add a nice new flavor, but you can feel good about drinking them too. For tips on how to peel this knobby root, check out our quick tutorial. Click through the slideshow below for great ginger recipes. From ginger beef salad to fish in a carrot ginger broth, it's easy to get smart.
Ginger syrup and extract sources:
Morris Kitchen Ginger Syrup
Epicerie de Provence Ginger Syrup
The Vermont Country Store Ginger Syrup
New Chapter Daily Ginger Extract
Pure Ginger Extract
Want to read more from HuffPost Taste? Follow us on Twitter, Facebook, Pinterest and Tumblr.
PHOTO GALLERY
Ginger Recipes
BEFORE YOU GO
PHOTO GALLERY
Raw Beet Recipes