So we thought they were called rucksacks; apparently the technical term is bindle. Either way, those sticks with a fabric sack at the end, the kind we used to think we needed to run away from home (then realized were basically impossible to fashion), are being made by Louis Vuitton.
Before you get your panties in a twist over a luxury retailer capitalizing on a symbol of poverty and displacement, know that the Louis Vuitton bindles are not for sale -- it's art.
The idea, artist Hernan Bas tells Women's Wear Daily, is "hobo chic" with Vuitton fabric fashioned at the end of real branches and sticks. The bindles will be used in a video art installation, in which a male model walks through the woods. "Instead of wearing rags," WWD writes, "the model is dressed in Louis Vuitton. He favors a bottle of Moët over a flask."
Which is definitely the coolest way to run away from home ever.
Read more at WWD.com and, if you happen to be in Miami, get a look at Bas' video installation at Louis Vuitton's Aventura Mall store through November.
PHOTOS: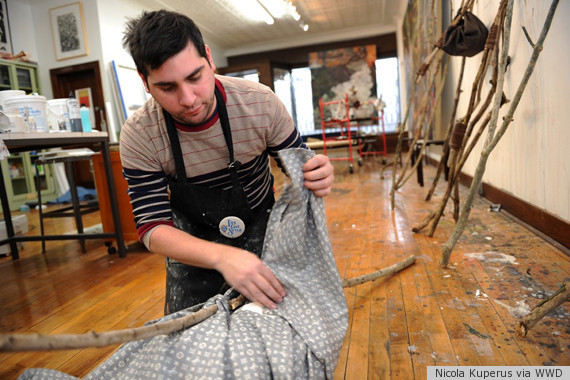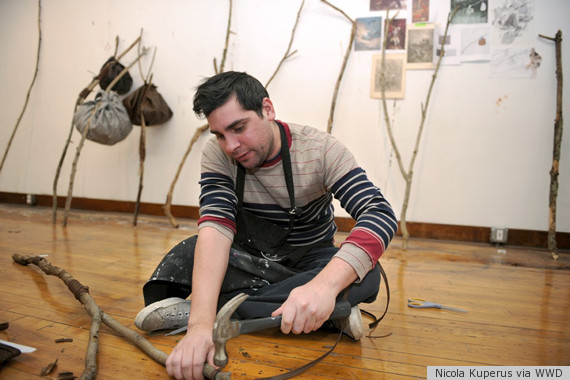 BEFORE YOU GO