Urban Outfitters has done it again: offended a cultural group through derogatory clothing.
The fashion store recently started selling clothing targeted towards St. Patrick's Day that include a t-shirt that states "Irish I Was Drunk" and a trucker cap that reads "Irish Yoga" with a photo of a stick figure regurgitating. The clothing has attracted negative attention from Irish and Irish-Americans, who want the clothing pulled from the shelves.
Congressman Joe Crowley (D-NY), along with members of the Congressional Ad Hoc Committee on Irish Affairs, sent a letter Urban Outfitters CEO Ted Marlow demanding the store to cease selling clothing and accessories which negatively depict the Irish Community and St. Patrick's Day. According to Politicker:
"We recently learned of images used by Urban Outfitters in its St. Patrick's Day clothing line that depict severe and negative stereotypes of Irish and Irish-American people as well as may promote binge drinking. We strongly urge you to end the sale of these items."
A similar situation arose last year during the St. Patrick's Day season when Old Navy was forced to pull its St. Patrick's Day clothing for offending the Irish community.
This outrage comes on the heels of a lawsuit which was presented to Urban Outfitters in December by the Native-American group Navajo Nation, for selling clothing that had the word "Navajo" in its description. Urban Outfitters removed the word "Navajo" from its line but kept the products in question on its site.
Urban Outfitters has yet to remove the St. Patrick's Day clothing from its site. Take a look at the items Urban Outfitters is selling. Do you find them offensive?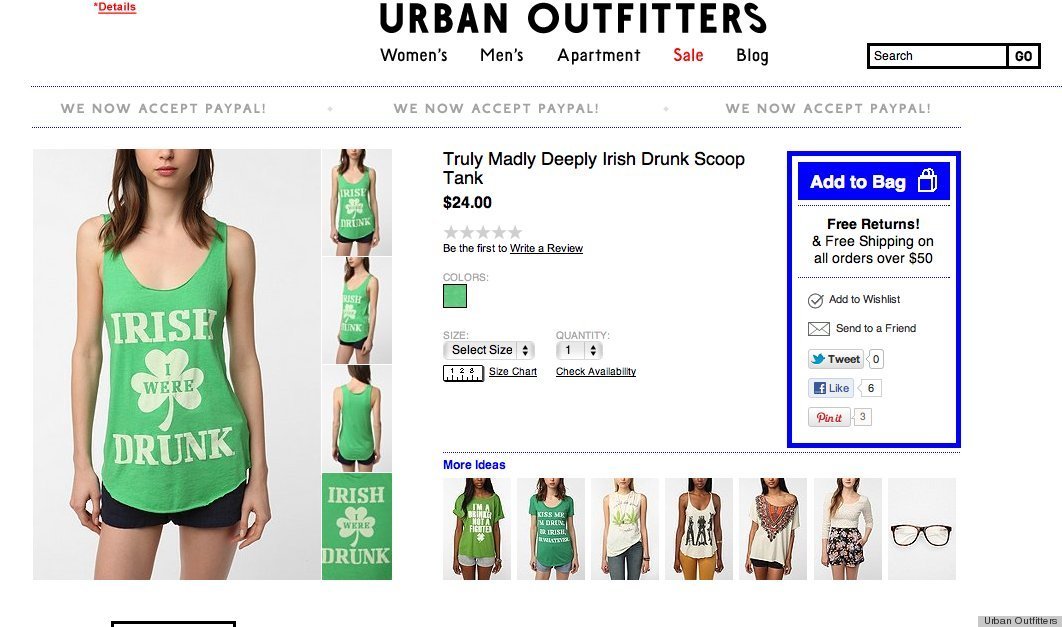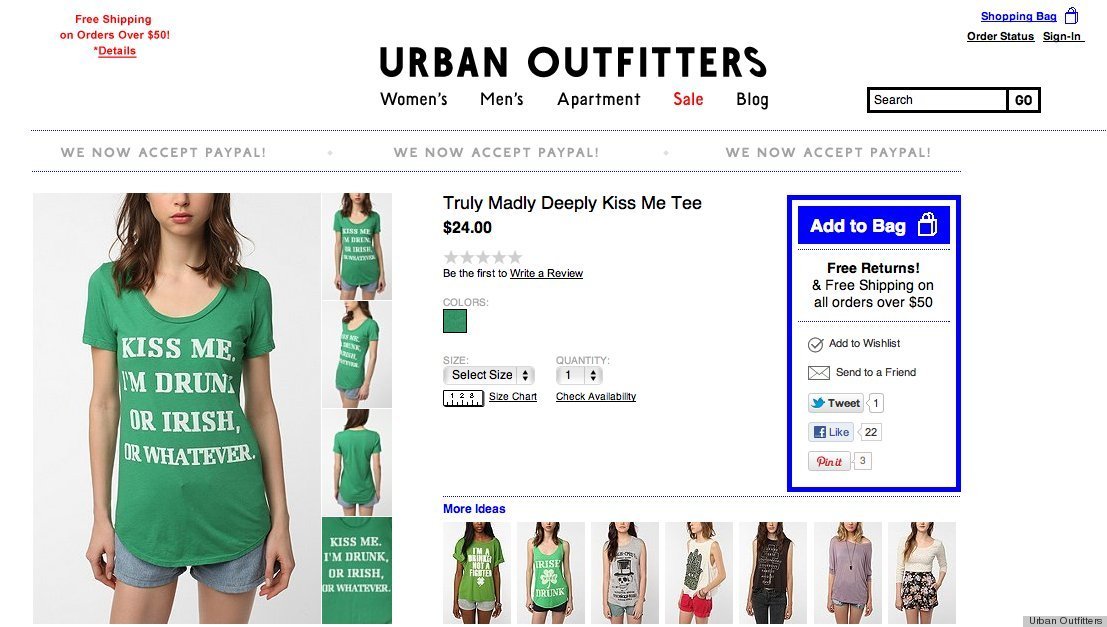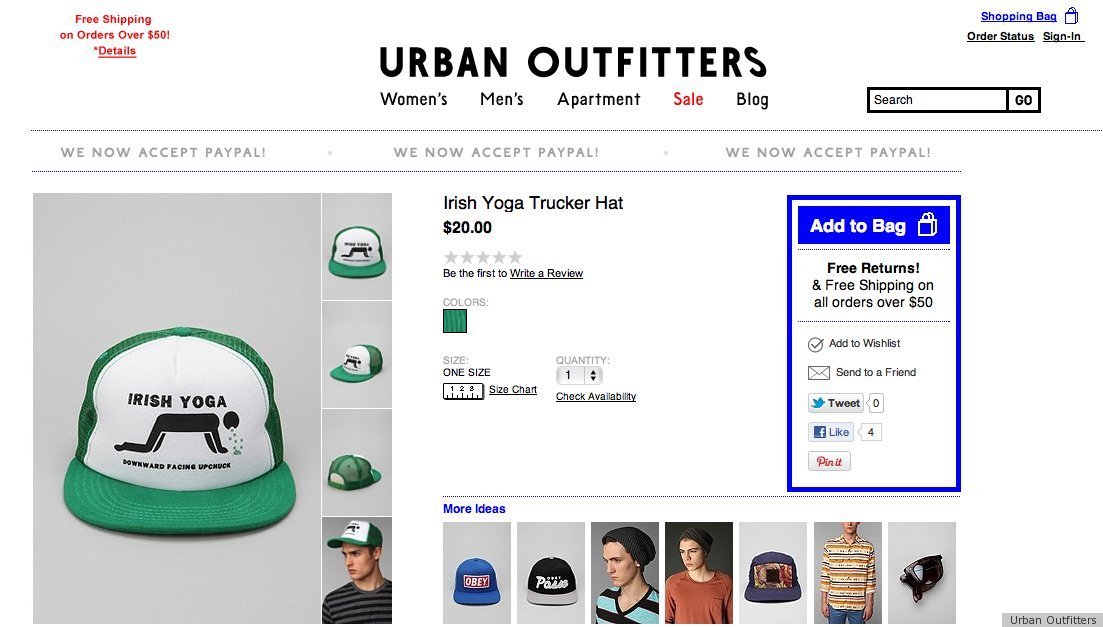 BEFORE YOU GO