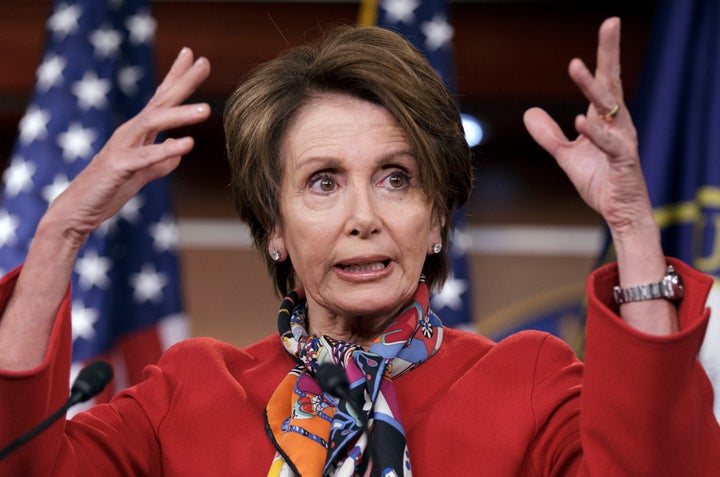 Nancy Pelosi is calling on House Republicans to disavow Rush Limbaugh's "slut" comments about Georgetown Law student Sandra Fluke.
Pelosi called Limbaugh's attack "obnoxious" and ripped into Republican efforts to limit women's access to birth control.
"They don't believe in a government role except when it comes to women exercising her conscience on an issue like that," she said.
Democratic lawmakers have had stronger words for Limbaugh. Rep. Carolyn Maloney (D-N.Y.) told HuffPost that she is "aghast."
"If the far right can attack people like Sandra Fluke, women are going to be afraid to speak because they're going to be called terrible words," she said. "It's an attempt to silence people that are speaking out for women."
Limbaugh's outburst came two weeks after Rep. Darrell Issa's (R-Calif.) blocked Fluke from testifying as a Democratic witness at a House hearing on contraception. On his show Wednesday he called Fluke a "prostitute" for advocating that employers' health plans include birth control coverage:
"What does it say about the college co-ed Susan Fluke [sic] who goes before a congressional committee and essentially says that she must be paid to have sex -- what does that make her? It makes her a slut, right? It makes her a prostitute. She wants to be paid to have sex. She's having so much sex she can't afford the contraception. She wants you and me and the taxpayers to pay her to have sex."
BEFORE YOU GO