This week, we brought you the five Pinterest accounts you need to be following immediately. (Keep the suggestions coming by submitting the URL to your Pinterest by clicking 'Send A Tip' at the end of this article!) Now, we're bringing you one of the most re-pinned projects on the site -- a really stunning DIY art project. Here's a look: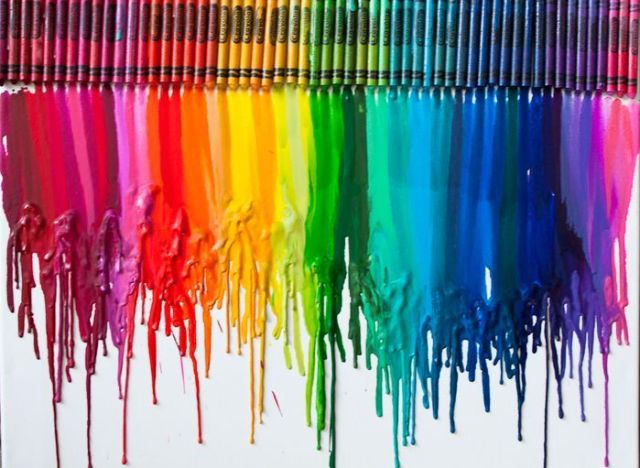 Photo by Meg Duerksen
Though it's most definitely a statement piece, the color of the melted crayons is stunning. (No wonder it's been re-pinned about 8,000 times.) So, how did Meg Duerksen of the Whatever... blog create this DIY art?
Easy: She used a heat gun to melt crayons onto canvas.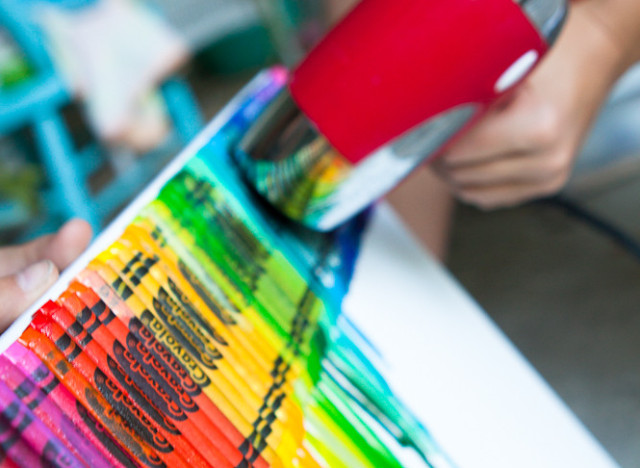 Photo by Meg Duerksen
Have you seen an idea on Pinterest that you can't stop thinking about? Let us know! Simply select "Send A Tip" below -- and be sure to include the link to the idea, along with your Pinterest account. You might make our list of top accounts to watch!