"Portlandia" star and Portland native Carrie Brownstein stopped by the Trail Blazers locker room March 1 to "put a bird on" LaMarcus Aldridge's jersey before their game against the Miami Heat.
The power forward made a guest appearance on a February episode and played boyfriend to Barbara, the founder of the feminist bookstore where many of the sketches take place. As a "thank you," Brownstein came out to the game and commemorated the event with a joke from what's arguably the show's most recognizable sketch.
We're not sure what the other team was wearing, but it's probably safe to say Aldridge was the hippest guy on the court that night.
PICTURES: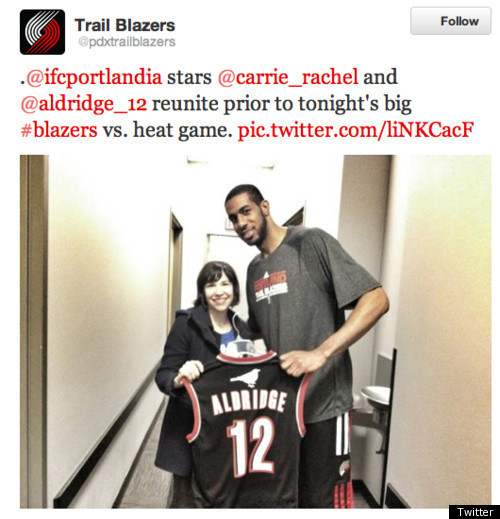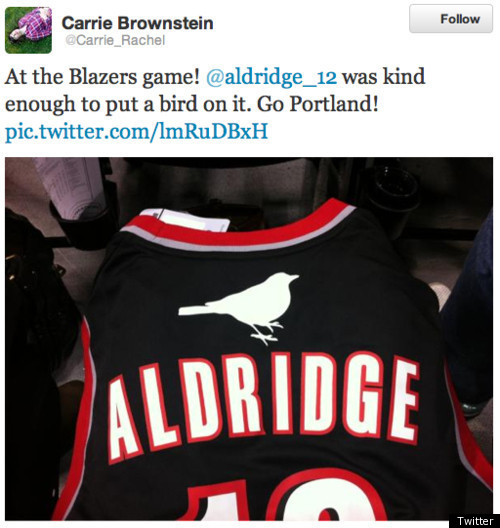 Via Buzzfeed
BEFORE YOU GO