Elad Lassry works with pictures, though he is not really interested in photography. Instead, the Israel-born artist works with the picture as a category, one which he constantly tests, dismantles and rearranges. Lassry was born in Tel Aviv before studying film at Cal Arts and eventually fine arts at USC, so he's no stranger to the California arts scene.
His works often present photos that are a little bit off, using barely noticeable distortions to turn kitschy stock photos into avant garde works of art. He is a curator of odd images, challenging beliefs about originality and authorship in the process. His highly conceptual works often focus on the frame, whether a physically intrusive frame or a philosophical one.
In anticipation of an upcoming exhibition at David Kordansky Gallery, Lassry held a performance entitled "Untitled (Presence 2005)". The performance was set offsite in the Hayworth Theater in Los Angeles, held Friday, March 2. Lassry curated, not choreographed, the movements of the New York City Ballet dancers who held court on stage.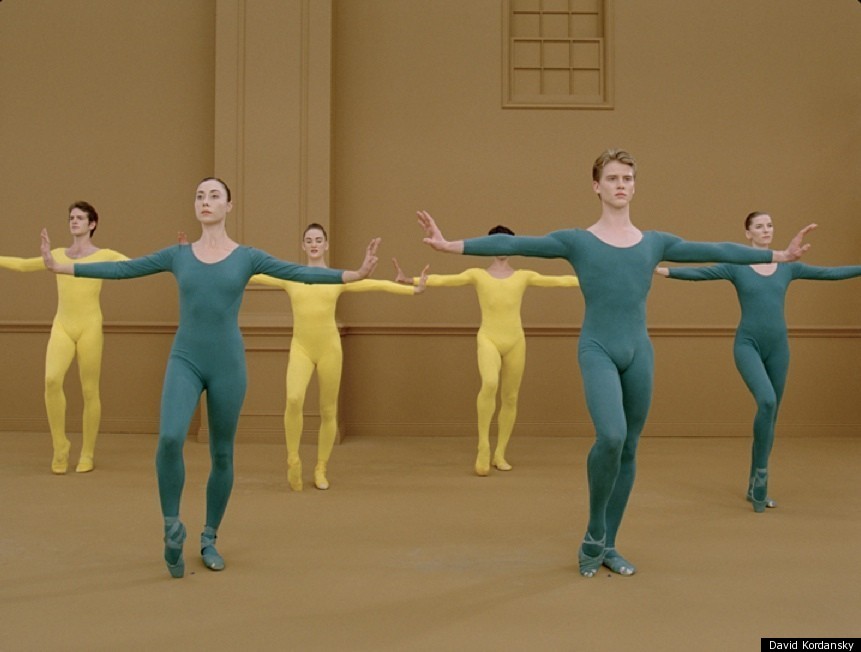 Elad Lassry
Untitled (Ghost), 2011
35mm film, silent
17:47 minutes
Courtesy of the artist and David Kordansky Gallery, Los Angeles, CA
The performance continued to examine the paradoxes involved in framing the visual. The popping intensity of the interaction of 2-D and 3-D forms was reminiscent of Lassry's technique when working with still images. The set was made of flat, oversized pastel shapes that framed the dancers and challenged the traditional depth of the stage.
The choreography was composed of snippets of iconic movements, some by George Balanchine, which Lassry reconfigured. The found movements imitated the found objects Lassry works with in his photography.
The piece was not recorded, creating a rare physical space that the virtual was not privy to. Art thereby becomes a fleeting experience which can no longer be accessed after the initial event, a rare and frustrating consequence that is perhaps necessary for a powerful performance.
Lassry's performance piece examined the theater as a frame for the moving image. The silent theater put attention on the physicality of the ballet, how tip-toes sound different from flat feet. Yet there was equal attention on the conceptual, continuing Lassry's poetic combination of the tangible and cognitive.
See Elad Lassry's exhibition from March 23 to May 26 at David Kordansky Gallery in Los Angeles.