Well, one thing's for sure: Kate Upton loves swimsuits.
The former Victoria's Secret model has designed a bikini line for Beach Bunny Swimwear and the swimsuits leave just as little to the imagination as the red one she donned on the cover of the 2012 Sports Illustrated Swimsuit Issue.
The line, Kate Upton for Beach Bunny, consists of three different styles of bikini tops, all of which have a triangle shape with crystal designs (think 1970's bedazzle) and come in three different colors: white, black and pink. There are two styles of bikini bottoms: one with a black chiffon rose on the hip with braided ties and the other with see-through bejeweled panels.
And while the suits are skimpy, the prices are not. The bathing suit tops and bottoms, sold separately, range from $135 - 155 dollars each.
According to Beach Bunny's website, designing for the company has been something Upton, who also models for the label, has always wanted to do: "Beach Bunny is my favorite swimsuit line out there and to be able to design for them is a dream come true." We bet.
Though we may think Upton's better off modeling swimwear than designing it, Beach Bunny's CEO, Angela Chittenden, thinks she's a perfect fit, telling the Daily Mail:
"She is sexy, yet confident and her fun loving and down to earth personality are traits that represent the Beach Bunny woman and brand as a whole."
Upton isn't the only celebrity to design for the California-based label. Last year, the Kardashian sisters also designed a line for the company.
Scroll down to see Upton in her bikini designs.
PHOTOS: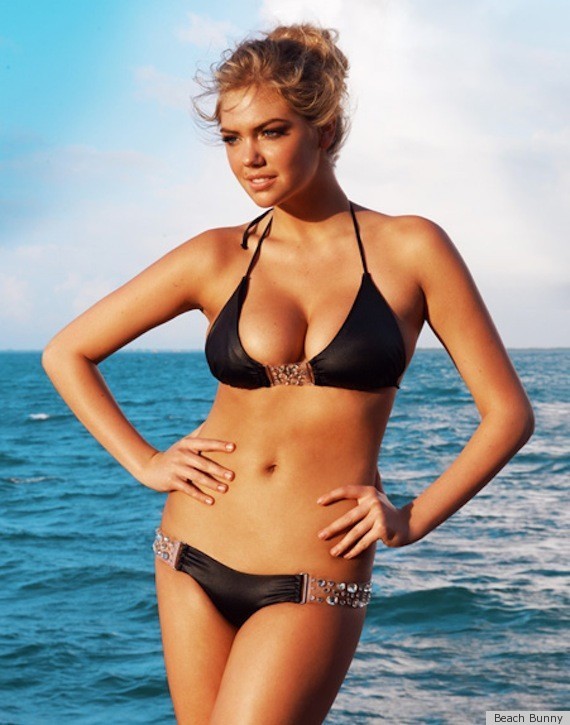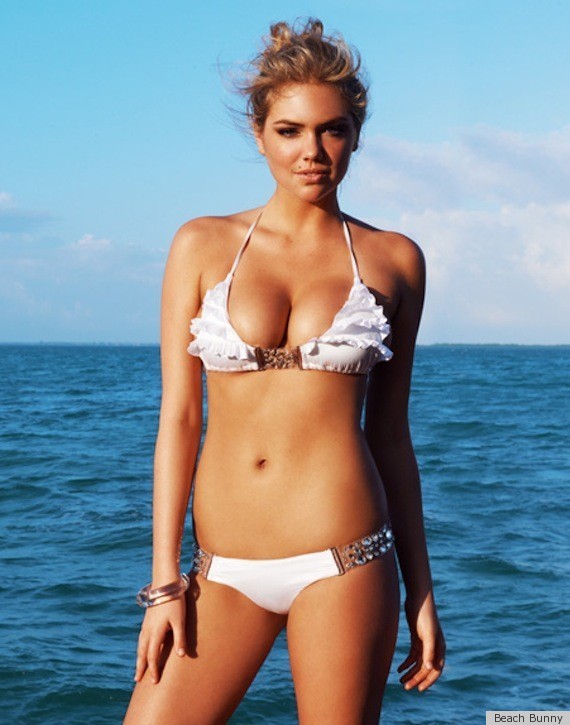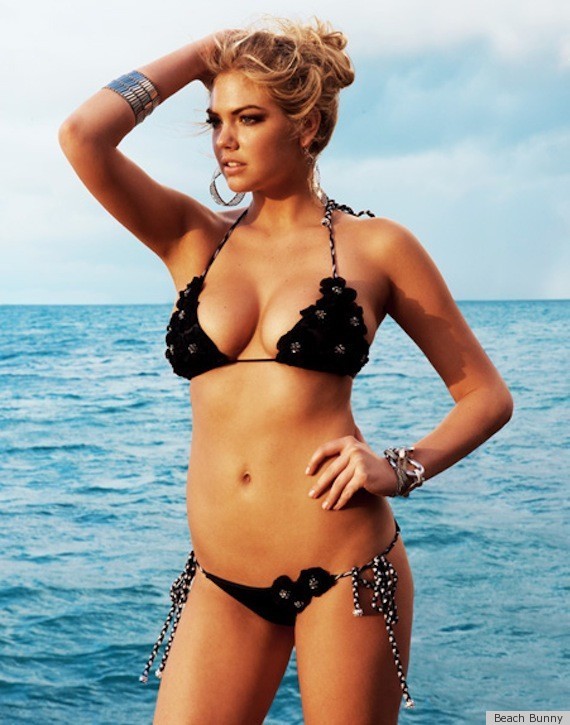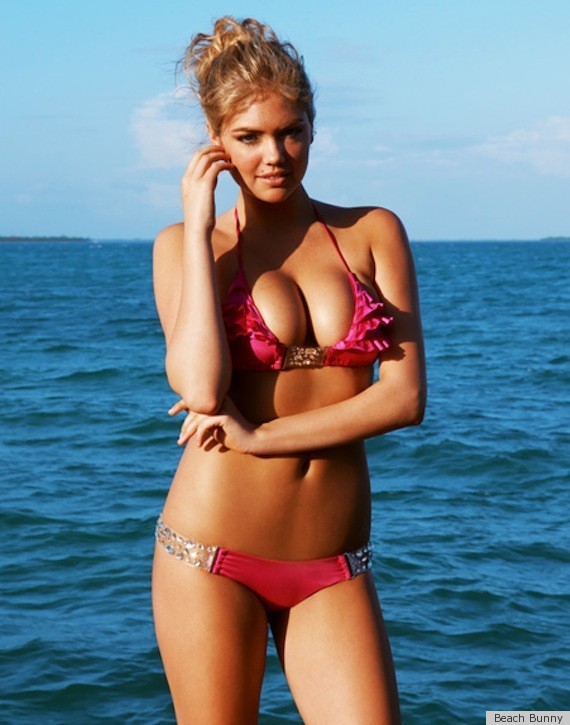 BEFORE YOU GO
See Kate Upton's ads and magazine covers over the years:
PHOTO GALLERY
kate upton ads/covers