Harper's Bazaar may switch up its cover girl each month, but it pretty much always asks said cover girls the same questions. Namely, their thoughts on plastic surgery.
Following in the footsteps of Gwyneth and Lea before her, Mila dutifully answers Bazaar's questions for the mag's April 2012 issue:
"I will not put a needle in my body unless I have a medical reason," she says, "but ask me in 10 years. Right now, I'm like, 'I'm going to embrace it,' but ... I'm probably going to want to have something done. I have no doubt."
But that doesn't keep her from having a body change "wish list" right now. "I'd be happy if my ass got bigger," Kunis admits when describing the physical transformation she endured for "Black Swan":
After her drastic weight loss for "Black Swan" (20 pounds off her already lean frame), Mila notes that her body "has never been the same. My shape is different. When I got down to 95 pounds, I was muscles, like a little brick house, but skin and bones. When I gained it back, it went to completely different areas."
Gah -- we're glad she's back up from 95 pounds. Mila looks fabulous these days, snapped for Bazaar by Terry Richardson for a playful, carousel-themed spread wearing in Alexander McQueen, Chanel, that ubiquitous Dolce & Gabbana bodysuit and Christian Dior, who in January signed her up for a series of ad campaigns.
And while we weren't blown away by the first set of ads, we'll be thrilled if the next ones come out looking like these adorable Bazaar shots.
Check out a few photos below and head to HarpersBazaar.com to see more or pick up the April issue on newsstands March 20.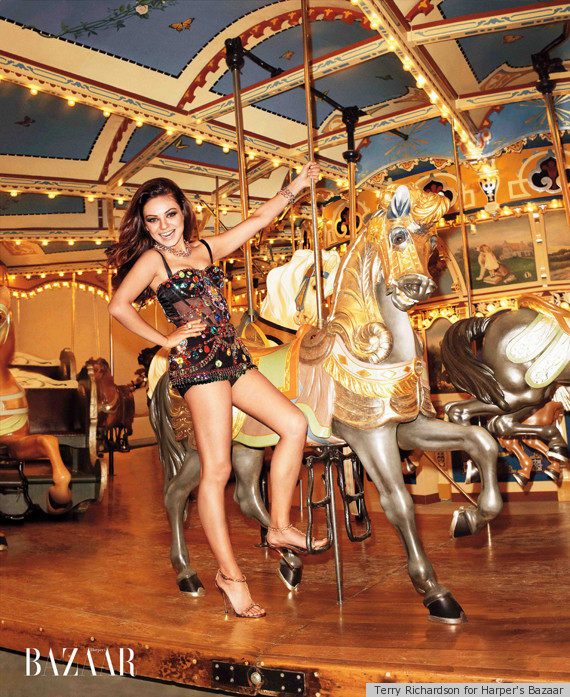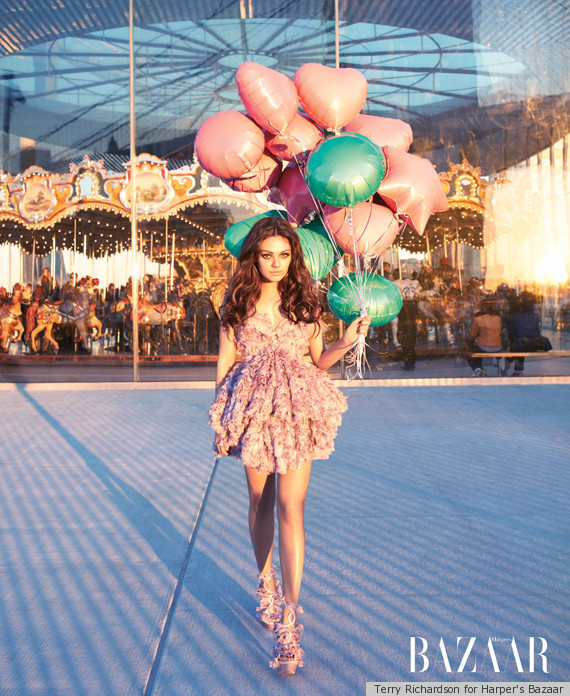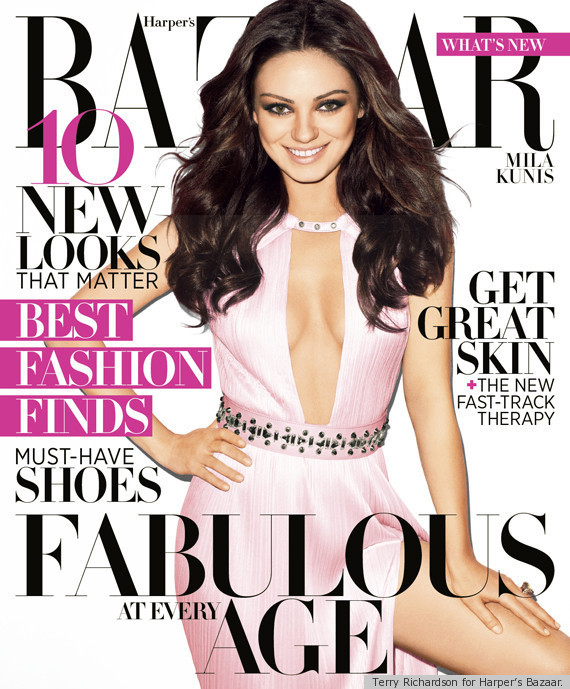 BEFORE YOU GO