With so many fashion magazines, some people might start to find the endless sea of cover photos a little milquetoast. You know the drill: stereotypically pretty model poses in a pastel dress against a white curtain or a fake background of an ocean. Yawn?
Well, no one will accuse this new cover of fading into the background.
You might remember model Codie Young from those controversial Topshop digital ads, which depicted a very thin-looking Codie glowering at the camera. Topshop yanked the photos of Codie after consumers complained that her frame was too waif-like and could encourage negative body image perceptions.
Now Codie's posing for photographer Jason Kim on the cover of a Russian style magazine called "Playing Fashion," adorned in a lacy Dolce & Gabbana dress and oodles of accessories.
It's a fun way to welcome in spring, but we're a little thrown off by two other aspects: those gloves that look like condoms and her penciled-on eyebrows, which resemble angry guppies about to duel.
Codie's piercing look is undeniably compelling, but it's definitely a stark change from her pretty Vogue Australia cover, sans condom gloves. Which do you prefer?
Scroll down for photo.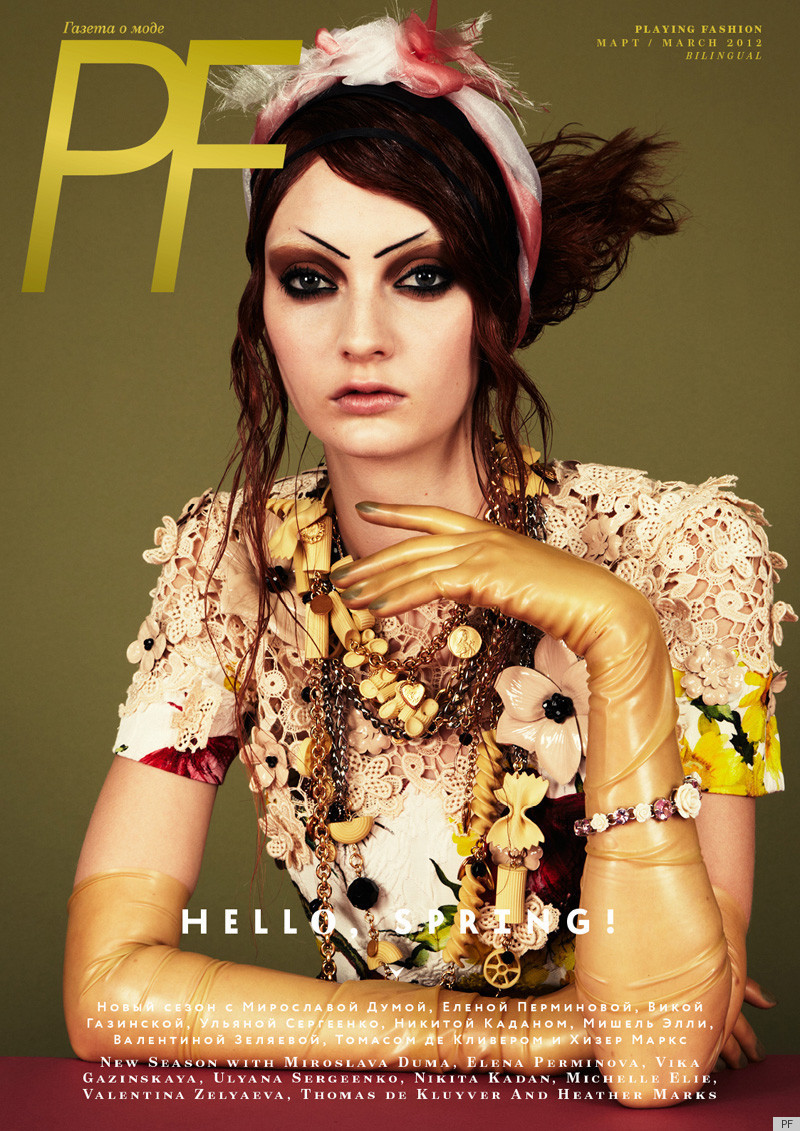 BEFORE YOU GO