So much contemporary photography these days is conceptual, self-referential and didactic, it becomes easy to forget the immense power of a human story. Through his photographs of contemporary Africa, Pieter Hugo shows lives that are difficult to look at, though impossible to look away from. In a new exhibition at The Hague Museum of Photography titled, "This Must Be The Place," we see a comprehensive collection of Hugo's works from 2002 - 2011.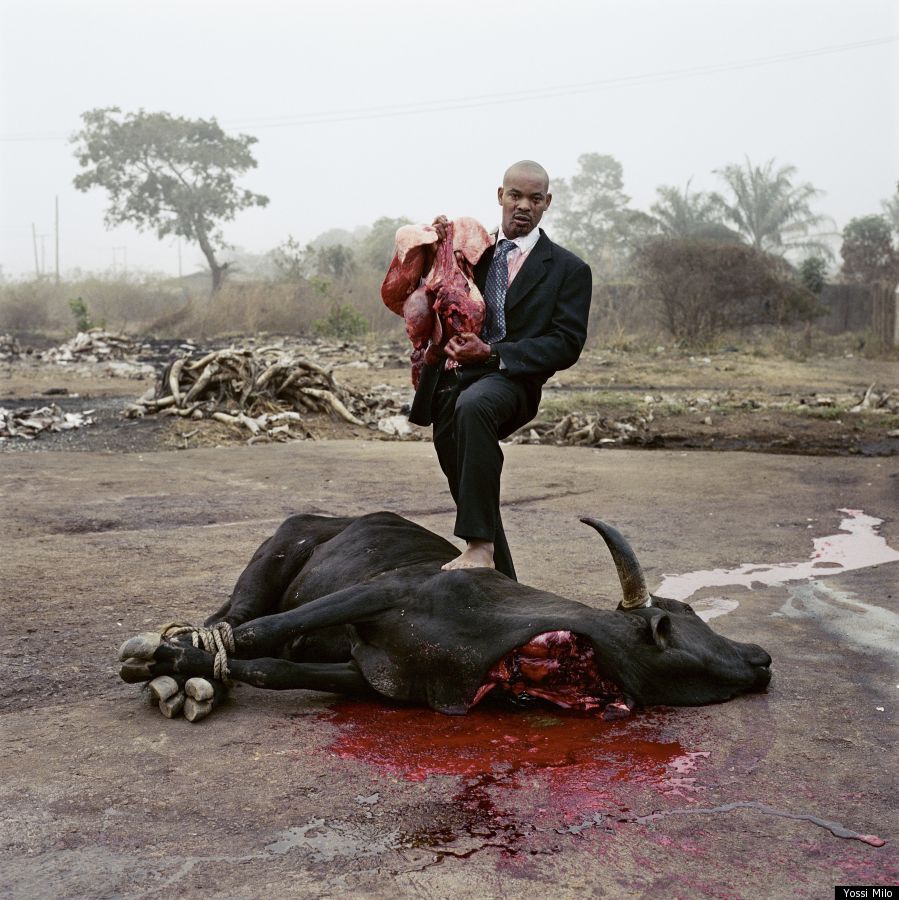 As a white man growing up in Cape Town, Hugo grew up amidst contradiction and complexity. Most of his subjects, like Hugo himself, seem to exist in an in-between wasteland. His first photograph, when he was 10 years old, was of a homeless person.
Hugo has since photographed many different elements of African life, from the seedy underbelly of the Nigerian film industry to the legacy of genocide on the landscape. He has snapped AIDS victims in coffins, street performers with their tamed animals, men and women who live in waste dumps made up of old computer parts, which they burn to make precious metals. Through his images, we see these stories, however sad and unbelievable, are true.
Yet this is not to say Hugo is not highly aware of the problems associated with storytelling through portraiture; he is, in fact, a skeptic. In 2008, he told The Guardian: "For me to work at all as a photographer, I have to be conscious always of the problems inherent in what I do. I have to be conscious, if you like, of the impossibility of photography." Especially in regard to Hugo's photos, it is striking how much trust the viewer places in a portrait.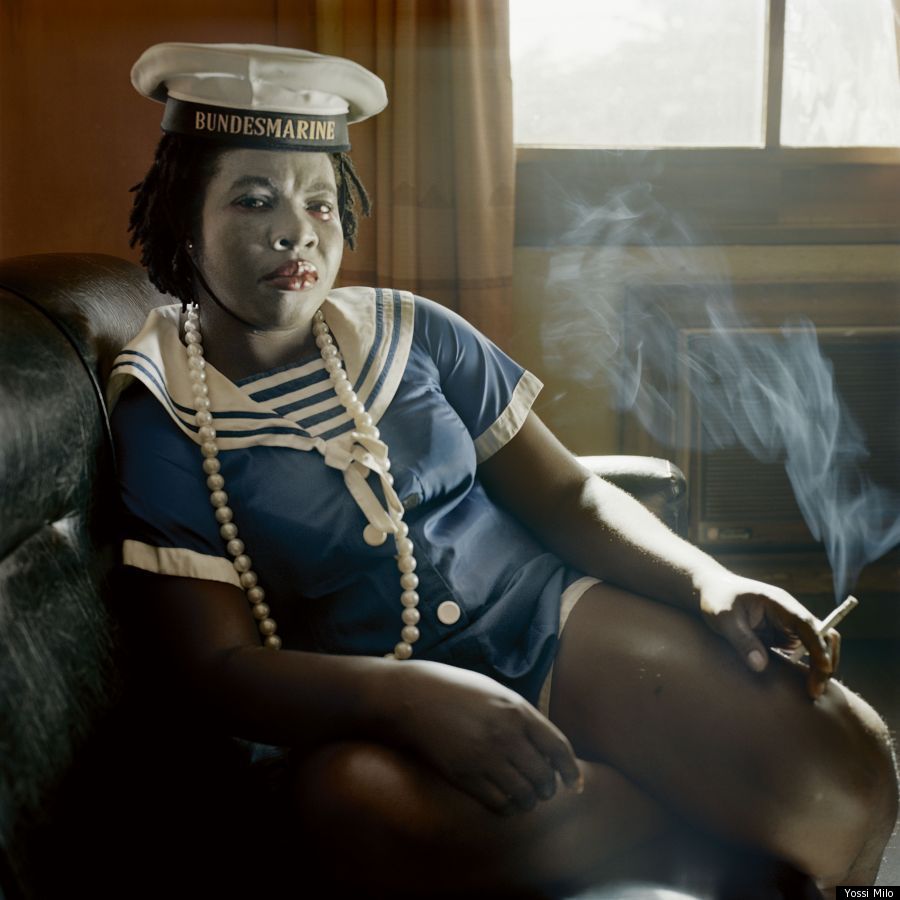 "This Must Be The Place" will show at The Hague Museum of Photography until May 20.
See more riveting photos here:
PHOTO GALLERY
pieter hugo