For every borrower in immediate danger of losing a home to foreclosure, there are at least two more like Renita "Kay" Butler, who is current on her loan payments but is also underwater, meaning she owes more than her house is worth.
Butler would like to sell her house, an attractive yellow-frame split level with a two-car garage in Powder Springs, Ga., but she can't afford to take an expected $40,000 loss. She would also like to refinance under one of the government refinance programs, but says she can't afford the $5,000 in closing costs either. And although she is making her payments -- $1,450 a month for two loans -- she worries that she is one unexpected expense away from default.
"After my mortgage payment and my bills, there's just no room left for an emergency," Butler said.
Butler, 55, is one of more than two dozen homeowners who wrote to The Huffington Post over the past few days with a question for Shaun Donovan, the secretary of Housing and Urban Development, who sat down with HuffPost reporters on Monday. In their emails, borrowers complained of improper fees charged to their accounts, long delays or outright denials for loan modifications, and the despondency that comes with years of battle with a bank to save their home.
In a question and answer session, there was not enough time to unwind the full story of each borrower who wrote in with a question, but even in an abbreviated session, it was obvious that there are no easy answers or quick fixes to many homeowners' problems.
Many, like Butler, want desperately for home prices to recover. Though the economy is showing other signs of recovery, housing prices are still stuck in the mire. As of March 1, 11.1 million U.S. homeowners were underwater -- more than one in five -- an increase of 400,000 in the past three months, according to a report by Core Logic, a data company that tracks mortgages. About four million homes are in foreclosure or default, the report says.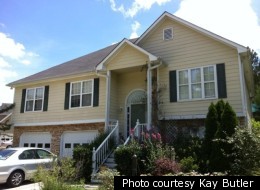 "When will housing prices make at least a modest comeback?" Butler wrote to HuffPost. "I'd like SOMEDAY to sell my home."
Donovan did not make a prediction about a full recovery, but said that there were "some encouraging signs in the housing market" with regard to new foreclosure filings, which have dropped in recent months. However, he noted, prices for "distressed" properties continue to drop. He said he hoped for a recovery in all elements of the housing market to be in full swing by the end of the year.
Underwater homeowners, though, should not wait for the market to bounce back, Donovan said. Rather, they should apply for refinancing, and if their loan is owned by one of the five banks that participated in the recently-announced $25 billion foreclosure settlement, they should apply for a principal reduction. The federal government has promoted a handful of programs to help struggling borrowers, including new aid on Tuesday for homeowners with mortgages insured by the Federal Housing Administration.
Butler's loan is owned by Freddie Mac, which has so far resisted calls to write down loans for underwater borrowers
ROBO-SIGNED AND ANGRY
Carol McGregor is one of many homeowners who wrote to HuffPost say that they believe their bank foreclosed on their home illegally. McGregor said her New Hampshire home was lost in 2009, costing her $250,000 in equity. The paperwork was "robo-signed," meaning the bank hired a firm that forged thousands of signatures in a single day -- in order to speed up foreclosures.
"I am exhausted and it is really horrible that so many families have suffered so much loss with no [help] from our president and Congress," she wrote. "This is a national disaster."
Donovan said that families who think they are victims of robo-signing or any other costly error or fraud have three options. All borrowers who lost a home serviced by the banks that signed the foreclosure settlement -- Bank of America, JPMorgan Chase, Wells Fargo, Citigroup and Ally Financial -- may choose to apply for a $1,500 to $2,000 payment that will be awarded without having to prove harm, he said.
Borrowers whose foreclosure was more costly than that can apply for a loan review, which 14 major servicers agreed to provide last year under an agreement with the Office of the Comptroller of the Currency. "Whatever the harm was done, you can get restitution for that," Donovan said. "There is no limit at all, it is at the expense of the banks."
People who lost their homes may also choose to sue their servicer, Donovan said.
NO OPTION BUT FORECLOSURE?
After a steep pay cut, Christine MacPherson's mortage payment of $1,932 now equals her monthly salary. She says that her bank advised her to let her Massachusetts home slip into foreclosure -- she doesn't qualify for a government loan modification because she bought her home after January 2009, she said she was told.
Without knowing all of the specifics, Donovan said it sounded like MacPherson should qualify for a forbearance, which means she might get a break on making payments for a while -- though she would ultimately have to make those payments.
More generally, Donovan said, homeowners should "reach out for help."
"One of the biggest problems that we see is that families who get into trouble get embarrassed and find it difficult to tell anyone," he said.
Donovan said struggling homeowners should dial 1-888-995-HOPE. This number connects to the nonprofit Homeownership Preservation Foundation, which is partnering with the federal government to educate mortgage holders on the range of refinancing options available under the Obama administration's Making Home Affordable initiative.
MacPherson said she had contacted multiple federal agencies, including HUD, for help, but has not received a response. Donovan was not informed of this during the interview.
"I want to retire to the mountains," said Butler, the underwater homeowner, who added that the housing crisis has frozen her in place. "I've been in Atlanta for 40 years now. I'm ready to move on. But I can't."