It's Super Tuesday, y'all!
Do you care? Do you even know what Super Tuesday really means? (No, it's not the beginning of the week's answer to Follow Friday.)
If you find yourself wondering what all the hubbub is about, then you're in luck. Your friendly, neighborhood HuffPost Comedy editors have put our heads together and come up with a helpful pie chart that explains what this most important of days is really about.
Because obviously, if it were about only one thing, it wouldn't be that super of a day, would it?
WHAT "SUPER TUESDAY" IS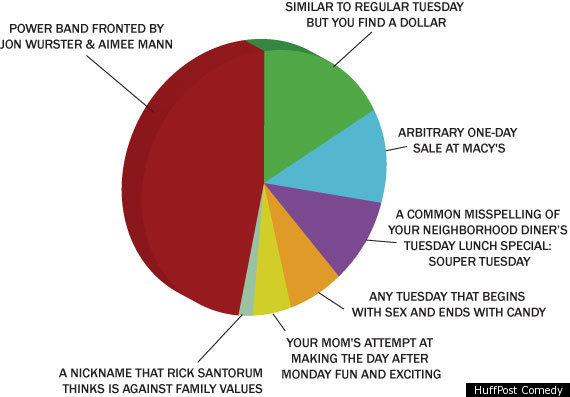 BEFORE YOU GO