An Oregon man got the worst wake-up call of his life on Saturday morning: an SUV crashing through his bedroom door and pinning him on his bed.
At about 1:30 a.m., a woman allegedly fell asleep, veered off the road and crashed into 40-year-old John Glavin's apartment, BeatCalls.com reported.
Glavin was asleep when the car came crashing in, pinning him to his own bed, according to a Washington County Sheriff's Office press release. He wasn't freed until emergency crews arrived.
Amazingly, Glavin went to the hospital without life-threatening injuries.
Cops say that the driver of the vehicle, 34-year-old Crystal Tomlin, wasn't drunk and isn't being charged at this time. She told Fox 12 that she may have suffered some sort of seizure while driving.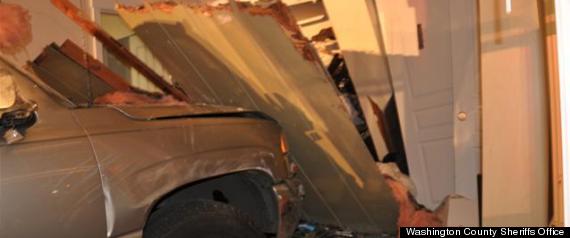 BEFORE YOU GO