Bring a personal touch to throw pillows with this Craft Of The Day. Although there are places that sell affordable decorative pillows, nothing really compares to one that has a design of your own, which you can easily make using a stencil made from freezer paper and some fabric paint. Keep reading for the how-to.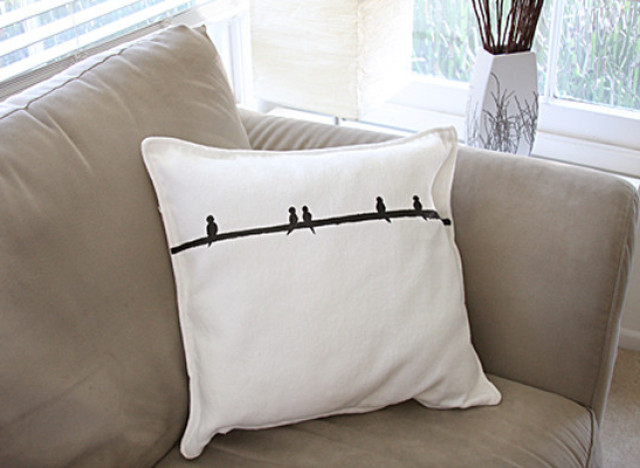 Photo by Julie Astrauckas of Julie Ann Art
What You'll Need
Freezer paper
Pillow case
Fabric paint
Iron
X-acto knife
Brush
Cardboard
How To Make It
1. Draw your desired design directly on to the matte side of the freezer paper. (Tip: You can also print out a design and then trace it on to the freezer paper.)
2. Put the paper over the cardboard and cut out the design using an X-acto knife.
3. With the shiny side down on the pillow cover, iron over it until the freezer paper is secure.
4. Paint over your stencil.
5. Wait at least an hour, then gently pull off the freezer paper.
For a full tutorial, visit Julie Ann Art. And, be sure to check out the other great crafts in our Craft Of The Day slideshow below.
PHOTO GALLERY
Craft Of The Day