We're herrrrre...
Your friendly neighborhood HuffPost Comedy editors have arrived in Austin, TX for South By Southwest and we'll be bringing you non-stop coverage of the amazing Comedy lineup over the next 8 days.
This year, the festival has announced that 61 total comedians, about twice as many as last year, will perform in stand-up showcases, podcast recordings, panel discussions, interactive events and more, and we'll be your ears on the ground for all of it.
For regular updates, check in on our live blog below. You can also follow HuffPost Comedy on Twitter, as well as your HuffPost Comedy editors: Ross Luippold (@rossluippold), Carol Hartsell (@carolrhartsell), Katla McGlynn (@katlamcglynn) and Christine Friar (@drinkyourjuice). We'll also be putting live updates on our Tumblr, so check that out as well.
And most important of all, follow our Bill Murray Watch! Will he show up this year? Find out first here!
Let's do this!
03/24/2012 2:53 PM EDT
The End: Our Final Recap.
Apparently, spending ten days at SXSW will do quite a number on the health of one's mind and body. But no matter! We've finally organized our thoughts in the form of our final SXSW Comedy Recap. Check it out to find out our favorite show and performers at the festival, and other assorted thoughts, on our final recap of SXSW Comedy 2012.
See you next year, Austin. It's been real.
-Ross
03/17/2012 6:42 PM EDT
Photos From SXSW Comedy, Days 1-3
SXSW photographer Cassie Wright took some great photos of the first few days of SXSW Comedy. All photos by Wright.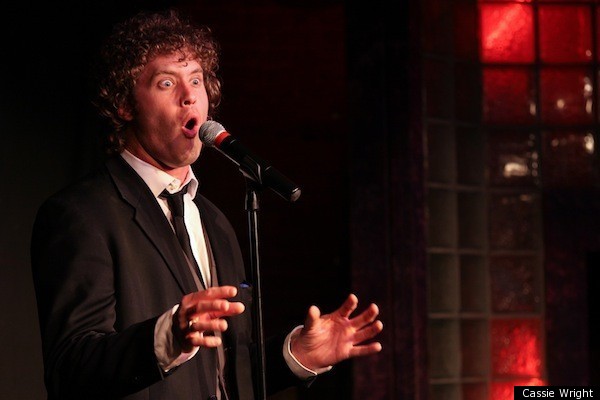 The Super Serious Show: T.J. Miller.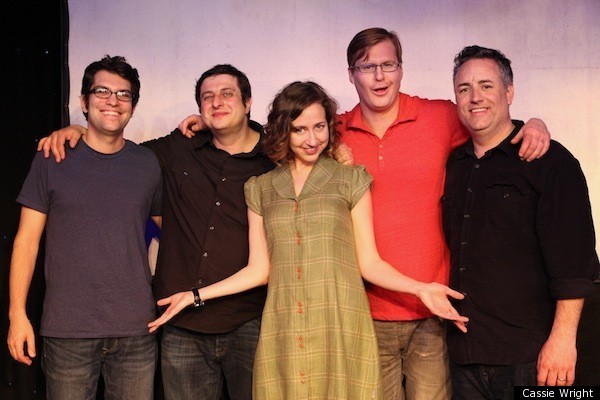 The cast of the FOX animated show "Bob's Burgers": Dan Mintz, Eugene Mirman, Kristen Schaal, Kurt Braunohler and Larry Murphy.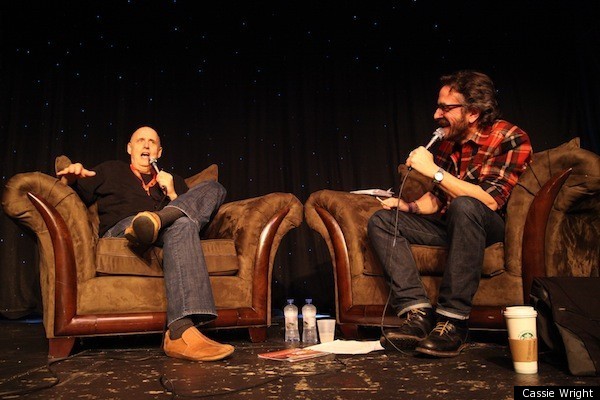 WTF with Marc Maron: Jeffrey Tambor and Marc Maron.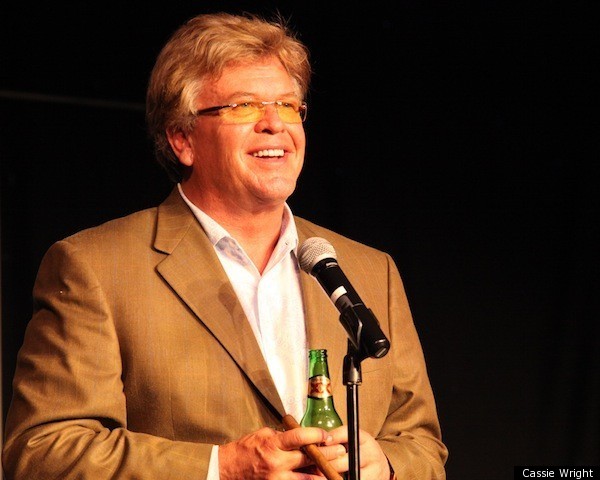 The Super Serious Show: Ron White.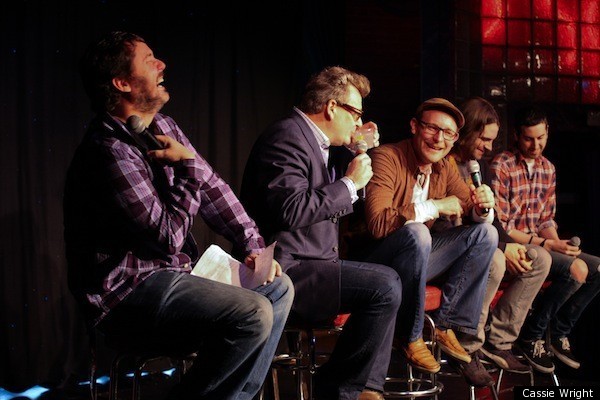 Doug Loves Movies: Doug Benson, Greg Proops, James Adomian, Joe Lynch and Ti West.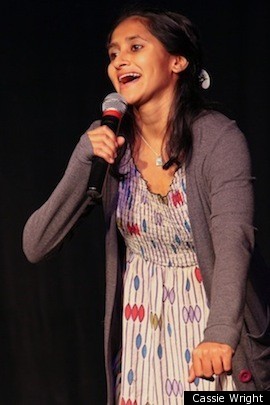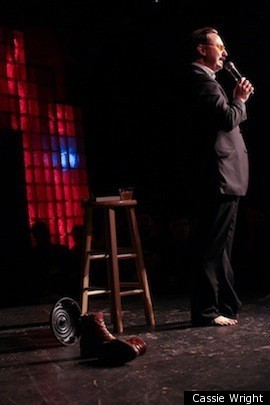 The Super Serious Show: Aparna Nancherla and John Hodgman.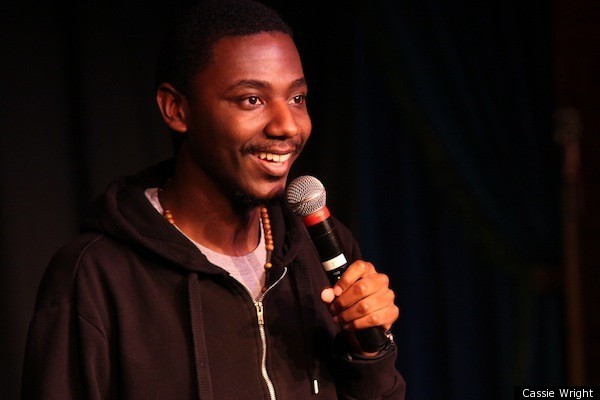 The Super Serious Show: Jerrod Carmichael.
03/17/2012 5:27 PM EDT
REVIEW: Mike Birbiglia's 'Sleepwalk With Me' Reveals The Restless Heart Of Comedy
Excerpt: Matt's story is about not only learning how to become the comedian he always wanted to be, but learning what he's willing to give up to get it. It also captures the rush of stand-up that compels comedians to spend months at a time on the road. When Matt bombs in front of a crowd that hates him, we feel every ounce of that humiliation. And when he first hits upon a series of jokes that work, our pulse quickens with his.
03/17/2012 4:12 PM EDT
Bill Murray Watch Was A Success!
As you might have heard, in between covering comedy shows, panels and podcasts at SXSW, we also took it upon ourselves to look for South By's favorite partygoer: Bill Murray.
All week we put up flyers, collected stories and talked to people about the man, the myth and the legend, always reminding ourselves that there was a chance he wouldn't show.
But then, he did. Read the whole story here.
-Katla
03/16/2012 2:52 PM EDT
Oh Hai Vermin Supreme
When we ran into Rick Perry on our second day at SXSW, we were pretty sure that he'd be the only presidential candidate we'd meet.
Well, we were wrong.
While putting up flyers for our Bill Murray Watch on 6th Street, I saw a giant black boot walk past me attached to man who looked mildly homeless. As he stopped to talk to passers-by, I approached him and saw from his sign that he was, in fact, Democratic candidate for President Vermin Supreme.
Just to be sure, I asked, "Are you THE Vermin Supreme?" to which he replied, flatly, "Last time I checked."
Wearing several ties, no shirt and his signature boot hat, the self-described "Friendly Fascist" stopped and posed for a picture with us before moving on to greet other potential voters, solidifying our notion that you really never know what -- or who -- you're going to see at South By Southwest. Vermin 2012!
-Katla
03/16/2012 2:03 PM EDT
DC Pierson Is Bad at Girls
Last night I took a chance and hauled myself away from the party over at Esther's Follies near 6th Street and walked to the New Movement Theater to see DC Pierson perform, and guys, it was totally worth it.
For those of you who may not be familiar, Pierson is an LA-based comedian and novelist whose new one-man show "DC Pierson Is Bad at Girls" chronicles how rough being in love can be -- whether you're a kid or an adult who still remembers being a kid.
The show is formatted as three interconnecting essays that each cover a different relationship from a different time in his life, and Pierson performs them with painstaking attention to detail and a healthy dose of self-awareness. You'd think that a show largely anchored on the premise of "here are three of my ex-girlfriends" would be... I don't know... cruel? Or gossipy? But with Pierson at the wheel, you end up with an unassuming portrait of an earnest guy who wants to fall in love and isn't quite sure what that might mean. Not a burn book of girlfriends past. Oh, and you're laughing the whole time.
You can follow him on Tumblr or Twitter to hear about upcoming shows.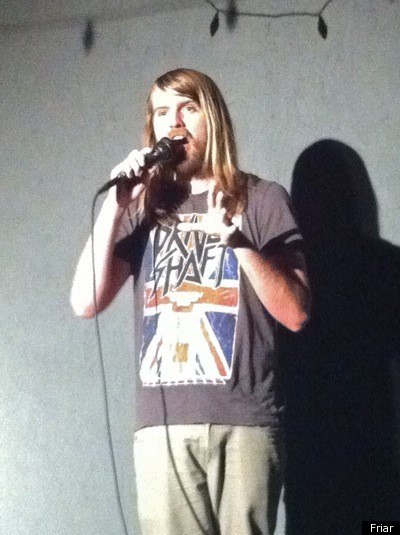 - Christine
03/16/2012 1:03 PM EDT
SXSW Bingo
When I made the SXSW Bingo card (which you guys should TOTALLY be playing, by the way), I chuckled to myself at the prospect of encountering all of these goofy individuals in the wild. What nerds, I thought. What n00bs.
Little did I know it'd take a matter of days for me to evolve into one.
Just check out my wristband game here and I think you'll understand what I'm getting at. The problem's that I'm not sure which ones are one-night-only and which ones are good for the rest of the week, so I'm terrified to cut anything off and lose access to some awesome secret show or totally dope podcast.
Anyway, I got to check off my "seven wristbands or more" box by looking at my own arm. C'est la vie.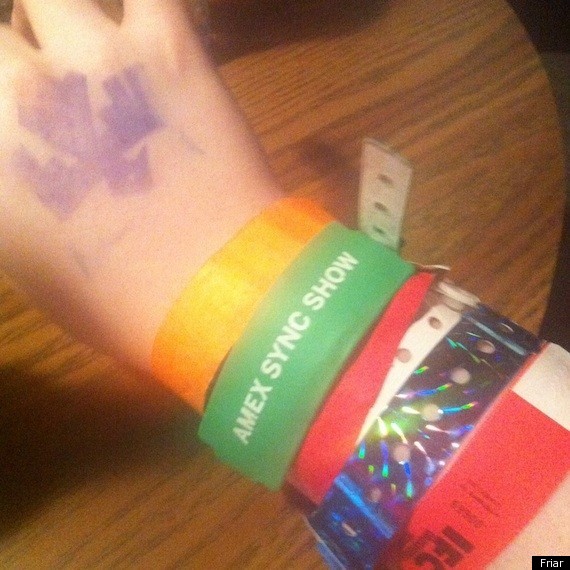 - Christine
03/15/2012 5:32 PM EDT
Dan Reilly Of 'Spinner' Is Doing SXSW Right
If you aren't reading Dan Reilly's SXSW recaps, you aren't living. He ended up on a karaoke bus late in the night with Reggie Watts, Eugene Mirman and Kurt Braunohler. Wait... where were we?
03/15/2012 3:10 PM EDT
Chris Gethard Relives Finding Out Judd Apatow Bought His Book
WATCH:
Chris Gethard just released his first book, "A Bad Idea I'm About To Do: True Tales of Seriously Poor Judgment and Stunningly Awkward Adventure," in January, and in the middle of a show at SXSW, he unexpectedly learned that it had gotten the attention of at least one comedy mogul and legend -- Judd Apatow.
As we noted on this liveblog, Chris was scheduled to be a guest on Pete Holmes' podcast "You Made It Weird," and shortly before they were to perform the show, another guest was added to the lineup: Apatow, who is in Austin for the premiere of the new HBO show he produced, "Girls." And it just so happened that Judd had recently picked up Chris' book, much to the amazement of the comedian and improviser.
Chris also brought a live edition of "The Chris Gethard Show," his freewheeling comedy/variety cable access show billed as "the most bizarre and often saddest talk show in New York City," to the Austin Convention Center yesterday. The well-attended show, full of a mix of devoted followers and curious bystanders, featured "The Carnival of Human Exploitation," where the show's cast played chaotic games involving hula hoops, silly string and balloons with audience members. It will likely go down in history as the first time a show on a trade room floor ended with a parade of audience members following a man in swimming trunks waving around a giant dildo, chanting "The Human Fish loves cock!" (Don't ask.)
Watch our interview with Gethard after the show (shoutout to the Austin Chronicle, who kindly let us use their space), where he recounts meeting Apatow, and reacting to the "Knocked Up" director joking (maybe) about optioning his book. So in just over a year, Gethard has found new fans in Judd Apatow and Diddy, who appeared on his show last January. Hopefully, he has a few more "bad ideas" up his sleeve.
(Oh, and Gethard was also featured in a profile of UCB on NBC's "Rock Center" this week. Not bad!)
-Ross