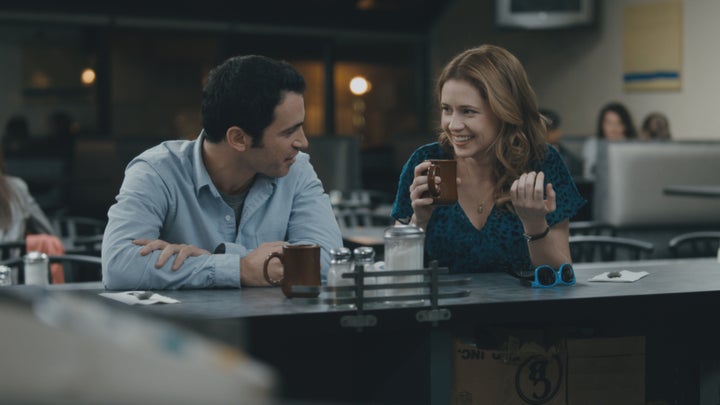 "The Spotlight program is a wonderful encapsulation of the originality and diversity of filmmaking that Tribeca seeks to highlight," said Frédéric Boyer, newly appointed Artistic Director of the Tribeca Film Festival. "We have films from emerging filmmakers as well as seasoned veterans, narratives that showcase stellar performances and insightful writing, and documentaries that challenge and inform their audiences."
Colfer, best known for his Golden Globe-winning role on "Glee," is one of those newcomers. He wrote and stars in "Struck By Lightning," which will have its world premiere at Tribeca. Television veterans Allison Janney, Christina Hendricks and Sarah Hyland lend support to Colfer's coming-of-age film.
Also debuting at the festival will be "Lola Versus," the latest film from Daryl Wein and Zoe Lister-Jones ("Breaking Upwards"), which stars Greta Gerwig as a broken-hearted New Yorker.
"The Giant Mechanical Man" also premieres at Tribeca. The romantic comedy, a Tribeca Film release, stars Jenna Fischer, Topher Grace, Chris Messina and Malin Akerman.
Other films screening at Tribeca include the New York premiere of "2 Days In New York" (with Julie Delpy and Chris Rock) and "Free Samples," with "Social Network" star Jesse Eisenberg.
BEFORE YOU GO