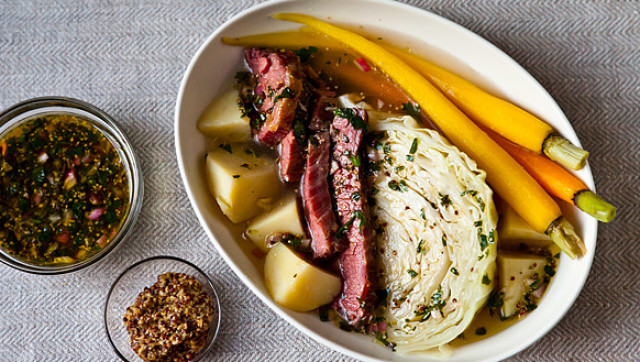 In just a handful of days, the distant sound of bag pipes, the sight of little green leprechauns pinned on pub doors, and the waft of malty dark Guinness will surround us. We all know what that means: Saint Patrick's Day is here. With that green holiday right around the corner, what better time than now to revisit the food of Ireland?
The cuisine of this green northern island is comforting, hearty and rich -- which hits the spot right now as we brave the last weeks of winter. Filled with meat, potatoes and chock-full of flavor, these are dishes that we should be enjoying all winter long, not just around this boozy March holiday. From Irish lamb stew to cottage pie to a Reuben sandwich, there are a lot of great dishes to enjoy from the Irish.
Want to read more from HuffPost Taste? Follow us on Twitter, Facebook, Pinterest and Tumblr.
PHOTO GALLERY
Irish Recipes
BEFORE YOU GO