Elisabeth Hasselbeck as you've never seen her!
Before she competed on "Survivor" and became the expressive conservative voice at the "View" table, Hasselbeck was like any other elementary school kid — glasses, braces, and completely different hair.
Born in Rhode Island, Hasselbeck attended St. Mary School in the city of Cranston and graduated high school from St. Mary's Academy Bay-View in Riverside. Besides being a brunette back in the day, she also sported quite large, hot pink glasses. Hasselbeck was a talented softball player. She attended Boston College where she captained the softball team.
The folks at Snakkle.com have gathered together a bevy of pictures of celebrities who they dubbed as "nerds to knockouts."
To see 20 more photos of Celeb Nerds Who Became Knockouts, go to Snakkle.com.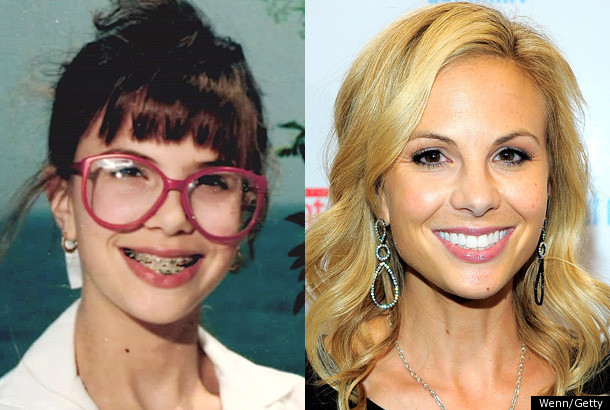 BEFORE YOU GO
Emotional moments on "The View":
PHOTO GALLERY
Emotional moments on 'The View'