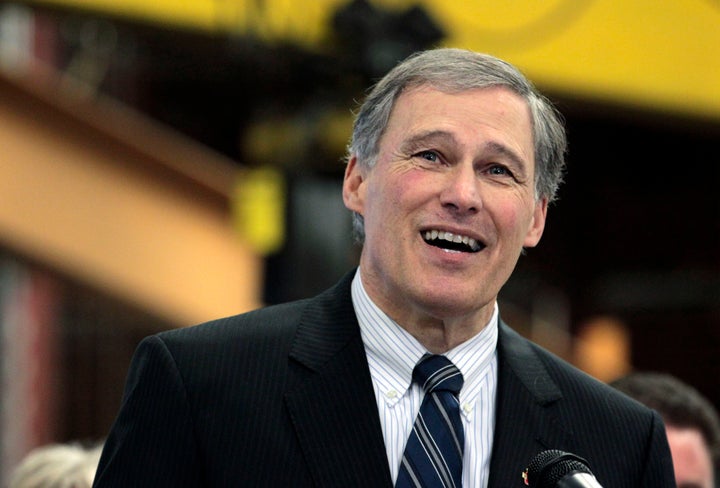 Congressman Jay Inslee (D-Wash.) will announce on Saturday that he is resigning from Congress to devote time to his run for governor, a Democratic source tells The Huffington Post.
The move should allow the long-serving Washington Democrat to up his name recognition across the state, which has been one of the difficulties facing his gubernatorial campaign. The trans-continental commute from D.C. to Washington has severely limited the amount of time Inslee has been able to campaign in the state.
The announcement will leave Democrats one vote smaller in the House, but officials running the Democratic gubernatorial races are surely pleased by the move. As recently as February 14, the Seattle Times was reporting that "some Democratic operatives have been quietly agitating for Inslee to quit Congress and concentrate on campaigning full-time. Inslee has said he has no plans to do so."
Inslee is challenging the state's Attorney General Rob McKenna to replace Democrat Christine Gregoire, who has said she will not seek reelection. The Real Clear Politics polling average in the race has him down 6.3 percentage points, but a recent PPP poll had the two tied.
UPDATE 4:20 p.m.: Inslee officially announced his resignation at his campaign headquarters Saturday afternoon.
"I am excited about focusing full-time on talking about my job-creation agenda and building a new economy for Washington state," Inslee told supporters. "We have a great chance to seize our own destiny, build our own industries, and create our own technological revolutions right here at home."

BEFORE YOU GO