We've often praised Helen Mirren's style, which defies all assumptions about dowdy old lady fashion. But occasionally Dame Mirren makes a fashion misstep and leaves us scratching our heads (see: the 2010 Oscars).
This weekend Helen walked the red carpet for the German premiere of "The Door," in which she stars alongside Anthony Hopkins and Scarlett Johansson. For the photo opp, she wore a black dress with a black and white coat on top.
And on the coat? A brown, textured, detachable (faux?) fur collar, with seems to have gone a bit askew. When we first saw the outfit, the collar struck us as out of place... but we do love a touch of fluff to glam up an otherwise plain ensemble.
Check out Helen's look below -- are you feeling the fur?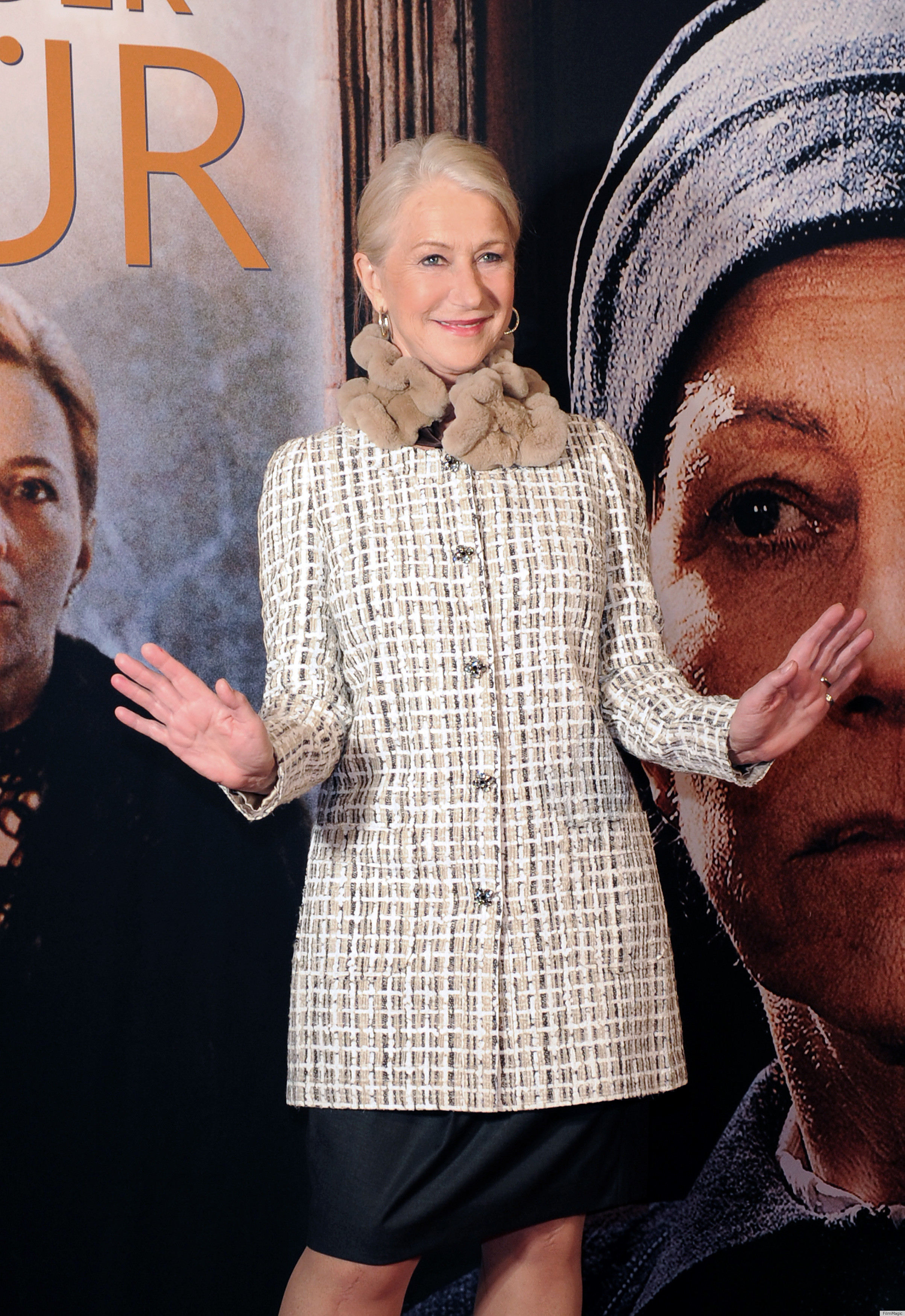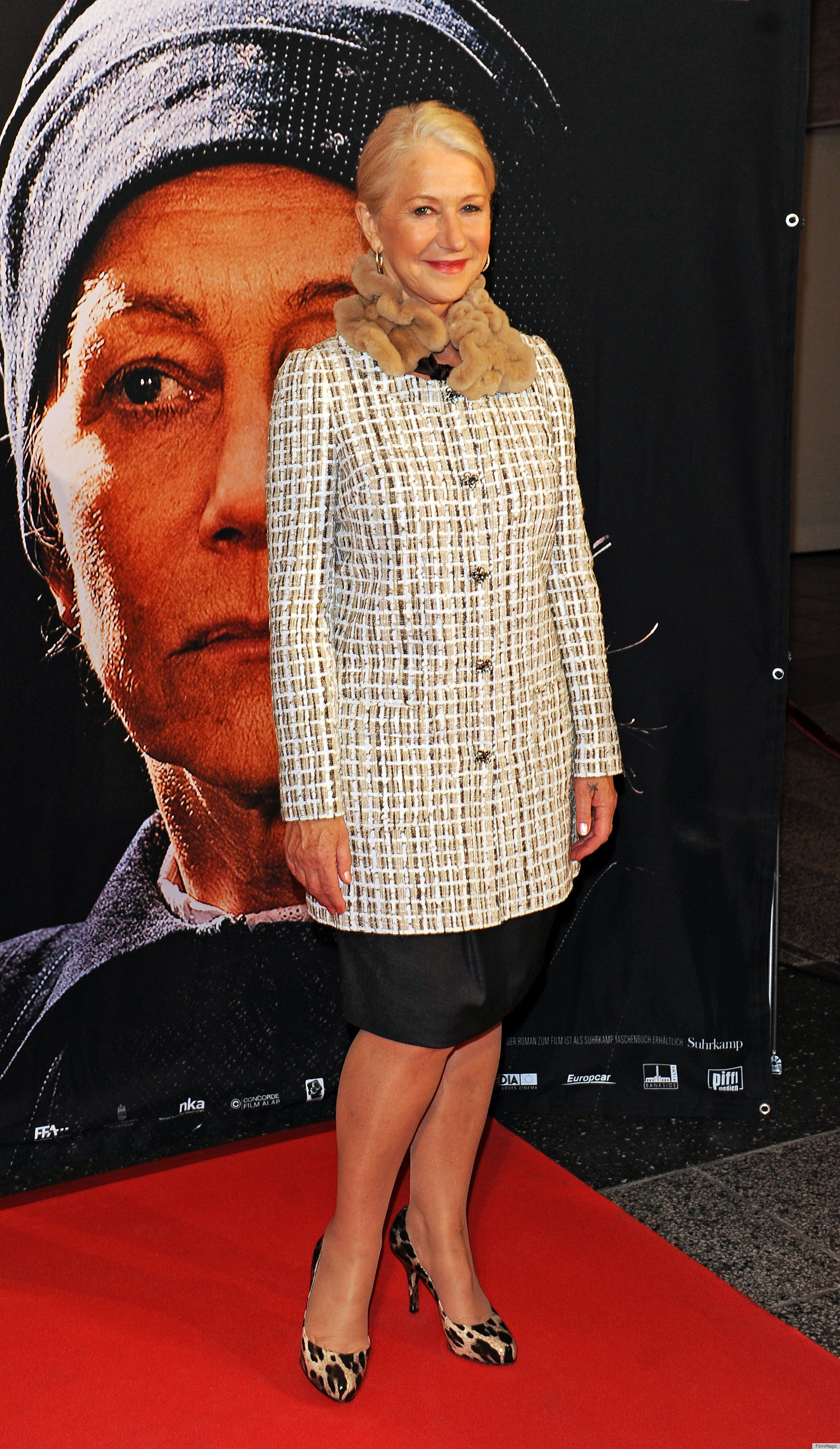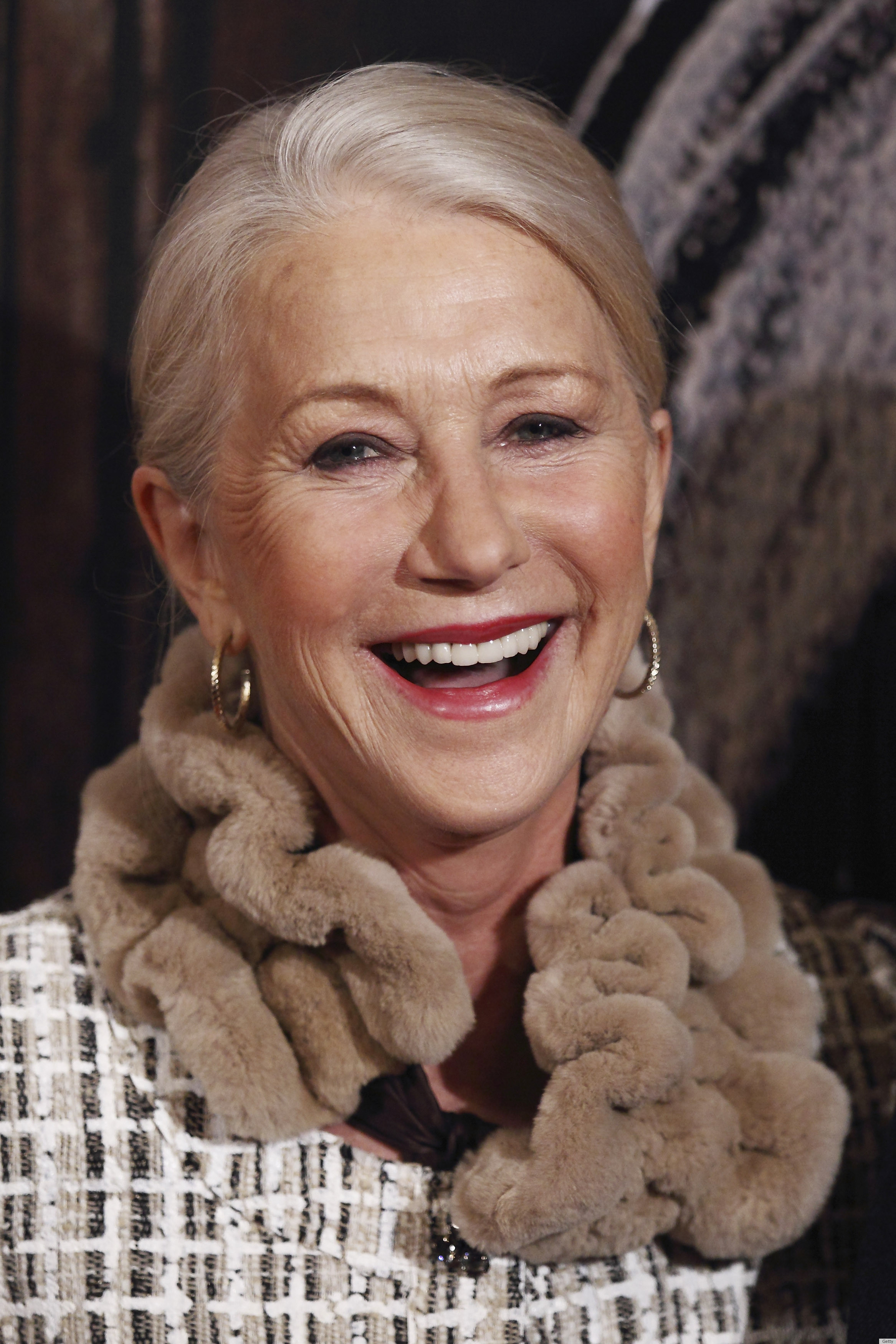 BEFORE YOU GO