We love a good Blue Ivy Carter sighting because we're, you know, human.
New mom Beyonce went for a stroll in the Tribeca neighborhood of Manhattan on Monday with some very special cargo: her daughter Blue Ivy, who was fashionably -- yep, we said it -- strapped to Mom's chest with a baby harness.
Bey, who was out with her mom Tina -- husband Jay-Z was performing at SXSW in Texas -- also donned a totally chic outfit: a black floppy hat, sunglasses and some very vivid pants
And now that she's got her daughter in tow, Beyonce, 30, has finally ditched her towering maternity heels, opting instead for a comfy pair of black loafers.
So... when is the House of Dereon line of baby harnesses making its debut? We're sure they'd be the it accessory in Tribeca this summer.
Check out Bey's chic outfit below, and also see some highlights from Beyonce's maternity wardrobe for comparison.
PHOTOS: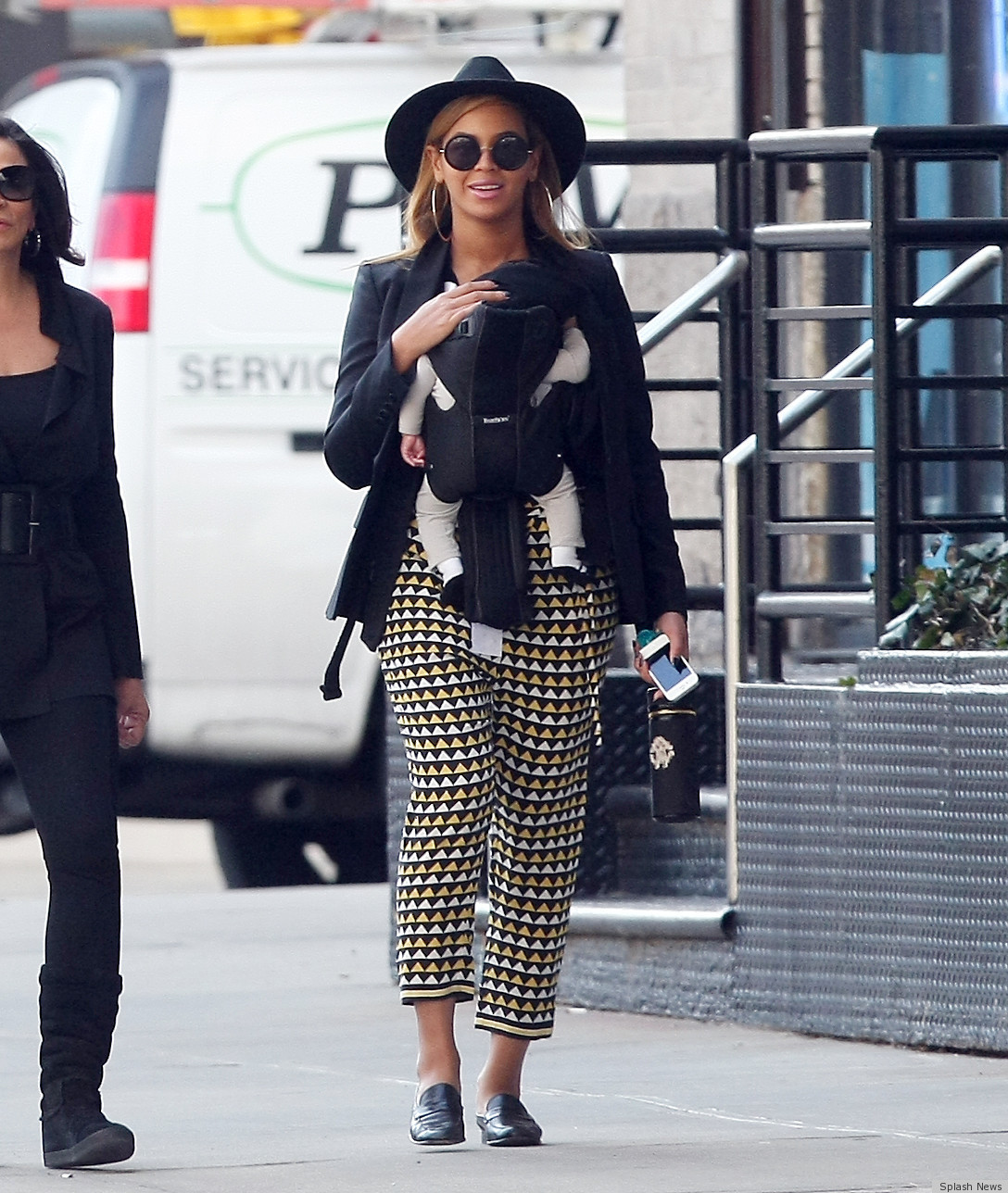 PHOTO GALLERY
Beyonce Pregger Style