We're nearing the end of our HuffPost Book Club reading of 'Blood, Bones and Butter," Gabrielle Hamilton's book about the coming of age of a reluctant chef and are floored by all of your intuitive commentary. We've set up a discussion page for those who have finished to dig-in to their favorite parts of the book, and dig-in you did.
If you've had a strong reaction to the book, you'll get your chance to speak-out this weekend, when we host a live Q&A with Gabrielle Hamilton this Sunday evening at Word, a community bookstore in Brooklyn, New York. Bring your best 'Blood, Bones and Butter' related recipe, a thirst for wine and a hunger for discussion.
If you're following along online only, don't forget that we'll be discussing the last few chapters this weekend. Join us on Saturday evening as we wrap-up our thoughts on this book and bring up our commenters favorite points.
Carol thought the unique experiences Gabrielle went through only heightened her senses as a chef. She's going to read through the book again, more slowly.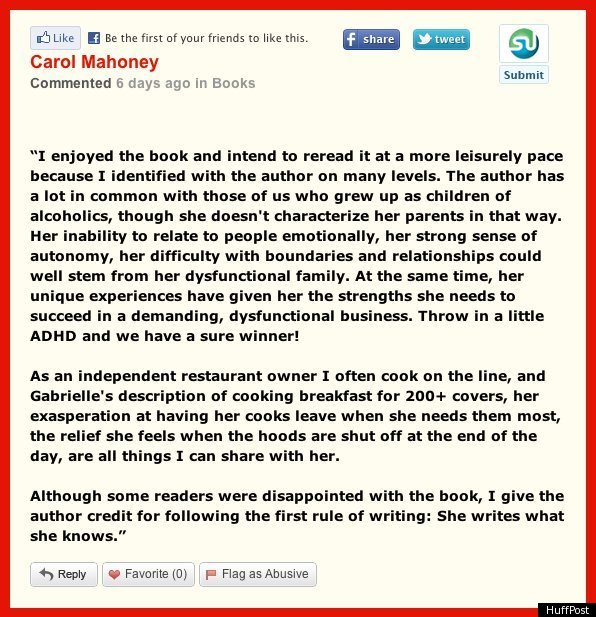 TheLadyophelia ignited quite a discussion when she expressed her confusion over certain points of the story and how they wrapped-up. Was that something you noticed as well?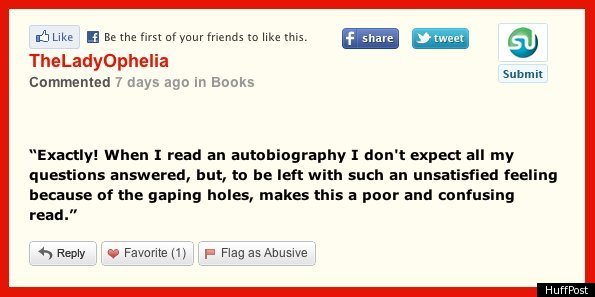 Whether you can make it or not, leave your comments below: the good, the bad and everything between. Would you read this book again? Did you finish the story with a need to cook? What are your thoughts?
See you this weekend when we announce book #3!
Annemarie,
HuffPost Books Community Editor