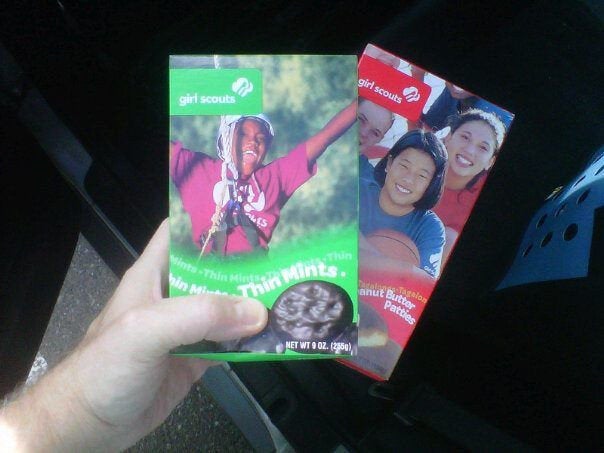 The weekend of March 3-4 was a bad time for Girl Scouts.
On Saturday, March 3, two 15-year-old scouts from Texas were robbed of $200 by a driver who snatched their cash box. Now, a troop leader from Massachusetts has learned that on Sunday, March 4, her girls were robbed of $80 by counterfeiters who paid for the cookies with fake bills.
Mines told the Sun she remembered someone paying for two boxes of cookies with two separate $20 bills.
With the price of an individual box of cookies hovering around $4, according to the Wall Street Journal, the counterfeiter were likely aiming to receive as much non-counterfeit change as possible.
Mines wasn't the only troop leader whose girls were targeted that weekend. Just one day before in Houston, Texas, scout members Iravia Cotton and Rachel Johnson, both 15, were selling cookies outside a Walmart when a driver pulled up in front of their stand, grabbed the girls' cash box filled with $200 and fled, the Houston Chronicle reported.
"I hope your face hurts from where Iravia punched you jerk. Bam," Johnson told Channel 2 News Houston. "I hope your face hurts and I hope it leaves a scar. Who steals money from Girl Scouts, I mean, really?"
For more on the Texas robbery, watch the video report below: