We've featured several unique tables made from refurbished furniture before, but this eye-catching tabletop by CustomMade artisan Bohemian Stoneworks utilizes an entirely unexpected element in its design. Constructed from a mixture of concrete and recycled wine bottle glass slices, this custom-made piece is one of the most clever and unique by far.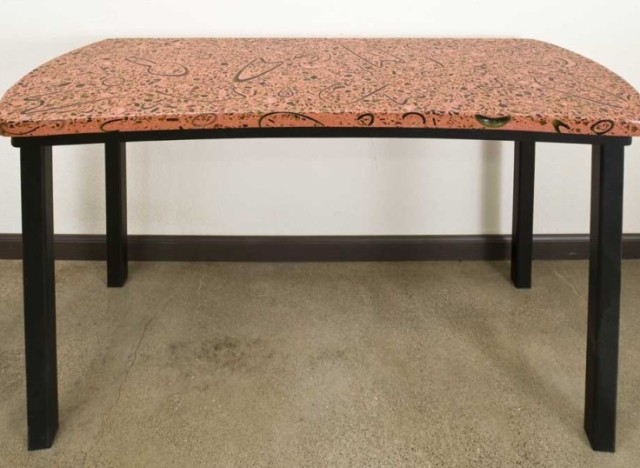 Photo by CustomMade artisan Bohemian Stoneworks
The concrete's burnt orange hue accented with the dark green bottle slices lend this table an earthy, almost tribal look. However, because of the polished surface and glass glimmers, this curved-shape piece is refined enough to work as a bar top in your living room or a side table in a foyer. Surprisingly, this table can be as versatile as the objects placed on top. For instance, showcase a large floral arrangement of white orchids or calla lilies on top, and you'll have a softened classic look. What do you think of this one-of-a-kind find?
Want to see more? Visit Bohemian Stoneworks to browse for more of these amazing and unique works, or check out these other creations in the slideshow below.
Have something to say? Be sure to check out Stylelist Home on Twitter, Facebook and Pinterest.