Has Kim taken a turn as a towhead again?
The reality star, 31, was spotted out with a friend in Los Angeles on Monday with a head full of blonde hair -- platinum blonde, in fact, which is about as blonde as one can get.
Kim wouldn't be the first of the Kardashi-clan to go blonde: Khloe had bleached hair when she was younger, and Kendall Jenner recently tweeted a blondified photo of herself.
And, Kim herself lightened her locks with blonde highlights back in 2009.
But for now, it seems Kim will keep to the Vanessa Hudgens' path to blondeness: pulling on a wig.
Check out the pic below and weigh in: does Kim look better as a (faux) blonde?
PHOTO: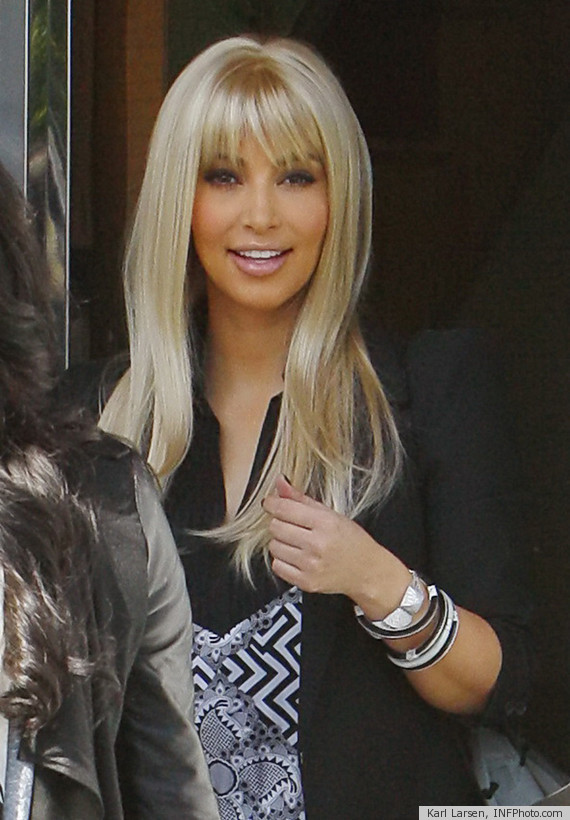 BEFORE YOU GO
See Kim's style evolution below:
PHOTO GALLERY
Kim Kardashian Style Evolution