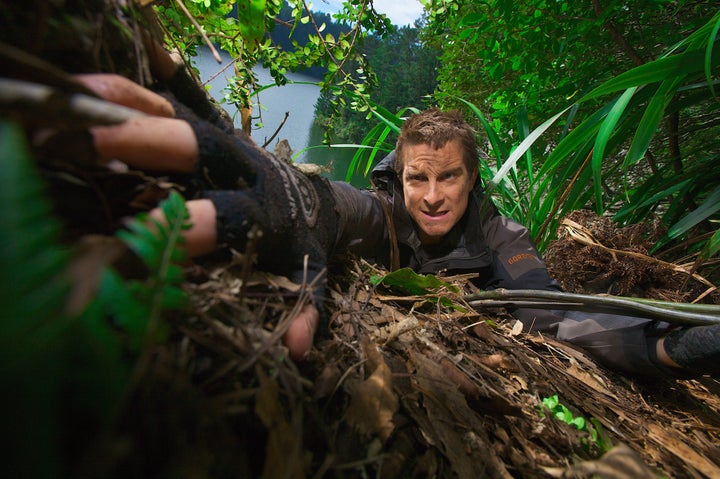 "Due to a continuing contractual dispute with Bear Grylls, Discovery has terminated all current productions with him," a Discovery spokesperson said in a statement released to The Huffington Post.
According to The Hollywood Reporter, who first reported the news, the network had been after Grylls to participate in two unannounced projects he was contracted for, but could not secure his participation.
"Man vs. Wild," which has been on Discovery since 2006, attracted quite the following -- including celebrity fans. Ben Stiller, Will Ferrell and Jake Gyllenhaal all appeared in episodes of the series.
This isn't the first time Discovery and its talent have come into conflict. In September 2010, Capts. Johnathan and Andy Hillstrand and Capt. Sig Hansen were sued by the network.
"We have been through a lot over the past year and unfortunately given the current situation with Discovery we are unable to continue participating in 'Deadliest Catch,'" the three men said in a statement in 2010. "It has been a fantastic ride, and we wish the best to all of the amazing and supportive 'Catch' fans we have met over the years."
However, the dispute was settled and the captains returned to work.
"Man vs. Wild" wrapped Season 6 in the fall of 2011.
Tell us: Will you miss "Man vs. Wild"?
BEFORE YOU GO
PHOTO GALLERY
2012 Renewal Index: Canceled, Safe and on the Bubble Shows