In honor of March, Women's History Month, HuffPost honors the work of a Marion Post Wolcott.
A Farm Security Administration photographer, Wolcott came to Homestead in 1939 to document the life of migrant workers on South Florida farms.
Wolcott, a peer of Dorothea Lange, captured the Depression-era conditions of South Florida's transient workers -- men, women, and children who suffered under Florida's brutal sun for 20 cents after picking a hamper of beans. They toiled in harsh conditions and rested in overcrowded, condemned quarters.
Commenting on FSA photographers like herself and Lange, Wolcott told the Archives of American Art:
I think they all did have a social consciousness definitely, perhaps more than some people have but … they were all interested in the plight of human beings and in the programs of the New Deal, and the remedial programs that the New Deal and the FSA were trying to do, I think that all these people had a lot of vigor and energy and were sensitive to their surroundings.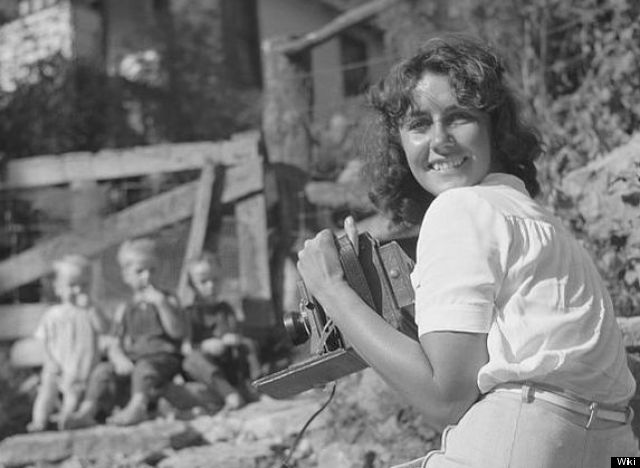 Marion Post Wolcott
While a large portion of Wolcott's Homestead shoot covers the lives of African American workers, there's a noticeable distance between herself and the subjects. There are no close-up portraits of African Americans as there are with the white workers.
In her 1965 interview with the Archives of American Art, she recalls that many of her subjects were initially antagonistic when she arrived to photograph:
I made the mistake of being too conspicuous ... I had a convertible and I had the top down … I had a very bright-colored scarf, head scarf, which I had gotten in Europe. I had on some kind of jangly earrings, and I didn't realize what I must have looked like, and I went into this area, with my car loaded with stuff, and I literally frightened the people. They began dragging their kids away, and thought that I was going ... that I was a gypsy, only a modern gypsy in an automobile, and that I would come in and kidnap their children. Certainly I was not understood; I was a foreigner.
Click below for a slideshow from Wolcott's 1939 Homestead shoot, compiled from Library of Congress archives:
BEFORE YOU GO
PHOTO GALLERY
Homestead 1939