Someone had a little fun with the Duke University men's basketball team Wikipedia page on Wednesday.
A user by the name of "BlastinBoner24" edited the Blue Devil's page, adding a "Blastin' Boners of the Year Awards" section and renaming the student section as the "Blastin Kurtzies."
Art Heyman was renamed "Art Seimen" and given the "biggest" player award, Johnny Dawkins was renamed "Johnny Horn" and given the "horniest" player award and the team as a whole had their name changed to the "2011-12 Duke Blastin Boners men's basketball team."
We're not sure what the vandal meant by "Kurtzies," but the closest we could find is that "kurtsies" is the nickname for fans of Kurt Hummel, an actor on "Glee."
As far as we've seen, no other men's team had their page hijacked, which leads us to wonder whether it was someone from the University of North Carolina trying to get back at Duke for a Twitter-spat between the two schools' student governments after the Duke-UNC game on March 3.
The page has been reverted to normal and the user was marked for vandalism.
Want to see the edited Wikipedia page? Click the image to enlarge.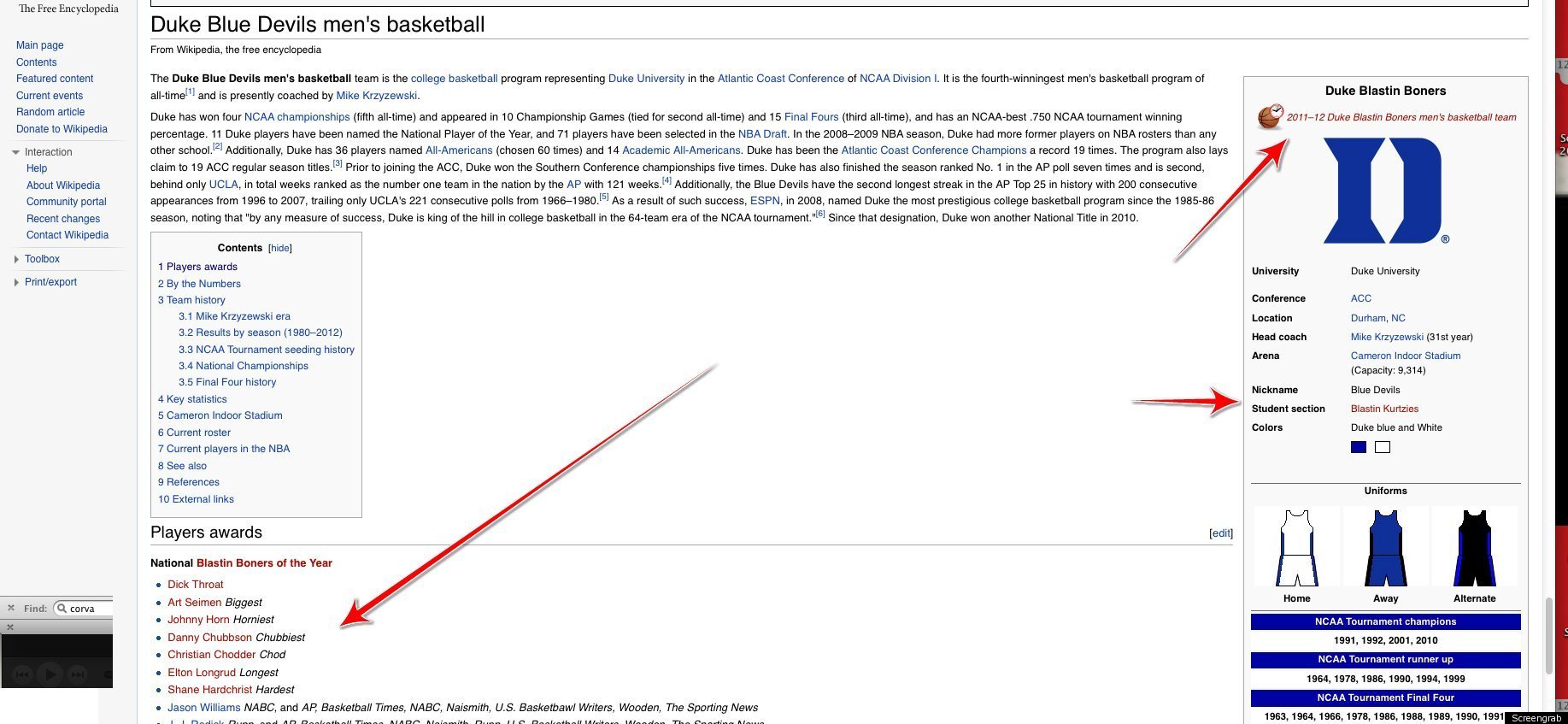 See what was edited by clicking here.