We adored Felicity Jones in "Like Crazy," for which the British starlet lolled around with Anton Yelchin in vintage duds and gorgeous, natural makeup.
But like any good style star, Jones can slide seamlessly from light to dark. For Vogue Italia's March 2012 issue, Jones shrugged off the thrift clothes and tried on sleek runway separates in shades of black, gray and white. Most surprising were her hair and makeup: dramatic black blunt bangs paired with a strong inky lip.
It's the sort of risky look that rarely flies on the red carpet but works well on a magazine page. But Jones is used to experimenting with makeup, as the newest face of Dolce & Gabbana beauty.
Check out Jones for Vogue Italia. Do you like Felicity in the gloomy spread or do you prefer her in a more cheerful light?
PHOTOS: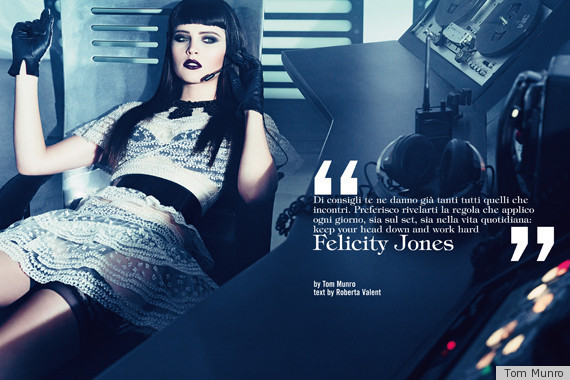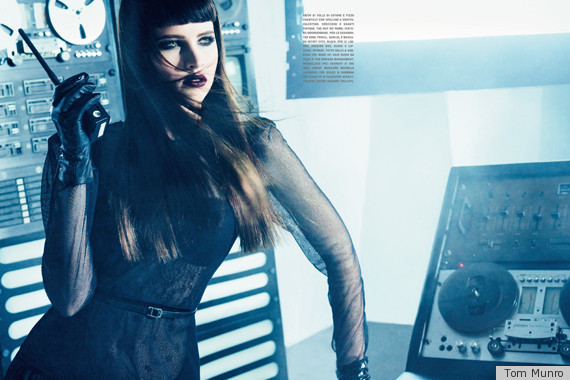 BEFORE YOU GO