Nike is apologizing for a new St. Patrick's Day-themed sneaker that offended many in the buildup to its release.
The SB Dunk Low "Black and Tan" trainers, which launch in the U.S. this week, were ostensibly named after the famous drink combining a dark beer -- usually Guinness -- with a lighter lager.
But "Black and Tan," which is the sneaker's "unofficial" name, has a darker connotation for many Irish people: it's also the name of a British paramilitary unit sent to quell Irish rebellion against British rule in the 1920s, a strike that led to many attacks on civilians.
"Black and Tan" or "Tan" is still a pejorative term for the British in Ireland. As the LA Times notes, "it would be akin, in some circles, to naming a sneaker the Taliban or the Nazi."
After a period of silence, Nike has apologized, as a spokesperson said in a statement to the Telegraph:
"This month Nike is scheduled to release a version of the Nike SB Dunk Low that has been unofficially named by some using a phrase that can be viewed as inappropriate and insensitive. We apologise. No offence was intended."
As far as we can tell, though, the shoe isn't been pulled or subjected to a name change.
This isn't the first time a Nike promotion has offended consumers. In 2006, Christians protested their use of a painted cross on the body of soccer player Wayne Rooney, saying it trivialized the sufferings of Christ. The company's 2010 ad, starring a mournful post-sex scandal Tiger Woods in a black-and-white video, also drew ire for its voiceover.
Read more over at the Telegraph.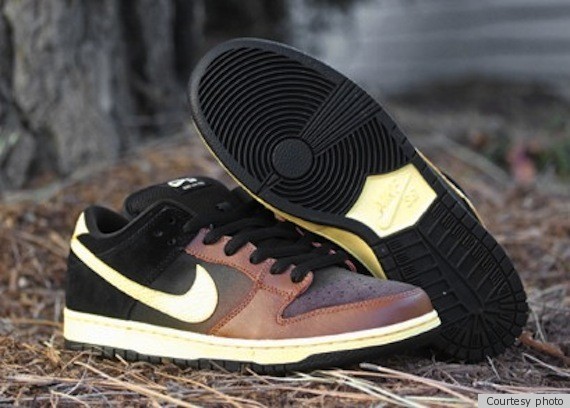 BEFORE YOU GO