Showcase your baubles and stay organized with this Craft Of The Day. It's a charming tiered accessories holder that keeps rings and necklaces in reach and free from tangles. Better yet, this jewelry stand is easily made using two old plates. Keep reading for the how-to.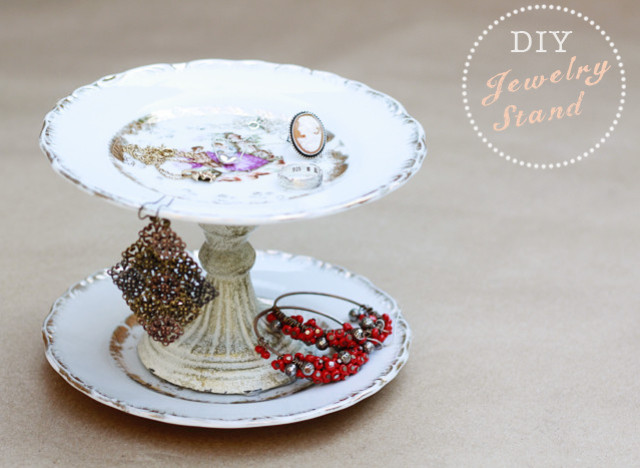 Photo by Lauren Anderson of Calico Skies
What You'll Need:
Candlestick holder
Two plates
Hot glue gun
X-Acto knife
How To Make It:
1. Choose one plate that you want to use for the base of your jewelry stand.
2. Apply hot glue along the bottom of the candlestick holder and attach it to the center of the plate. Press it down firmly and wait for the glue to dry.
3. Hot glue the second plate to the top of the candlestick holder and allow it to dry.
4. Use an X-Acto knife to trim away any visible traces of hot glue along the edges of the candlestick holder.
For a full tutorial, visit Calico Skies. And, be sure to check out the other great crafts in our Craft Of The Day slideshow below.
PHOTO GALLERY
Craft Of The Day