After 91 years in operation, the Massachusetts Mental Health Center (MMHC) finally closed its doors in 2003, but before this happened, artist Anna Schuleit wanted to give the old building a proper send-off.
For her site-specific installation "BLOOM," Schuleit filled the MMHC's four floors with 28,000 flowers. Addressing the lack of flowers in psychiatric hospitals, Schuleit and her team of volunteers made up for the building's lackluster aesthetic history by filling the space wall-to-wall with vivid flora. The basement floor was covered with sod to allow visitors to walk through the installation while maintaining its integrity.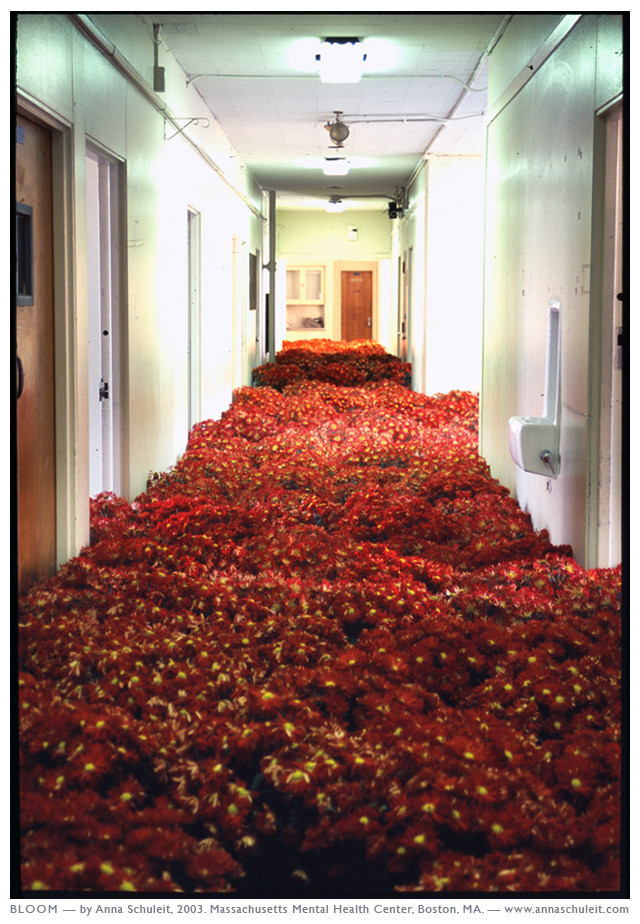 "BLOOM" invigorates the transition of the MMHC from a place of function and purpose to one of memory and beauty, allowing the space to gracefully drift into the past while paying homage to its history as a place of healing.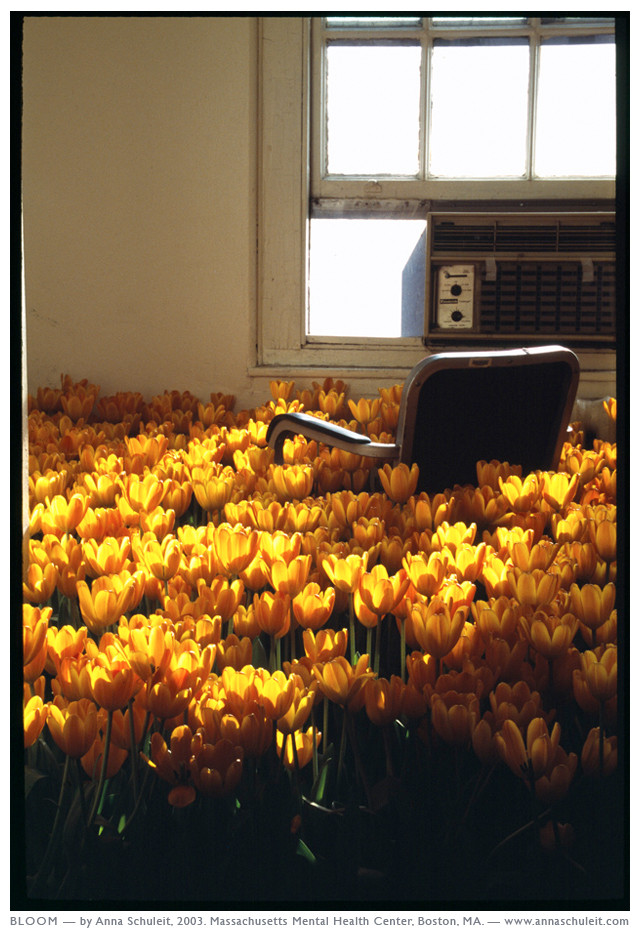 Schuleit told Colossal, "After four public days of 'Bloom,' the building was closed for good and we delivered all twenty-eight thousand flowers to shelters, half-way houses, and psychiatric hospitals throughout New England -- which is why I didn't want to work with cut flowers. I wanted these flowers to continue onward, after the installation."
An open forum was held on the steps of the former MMHC that invited patients to share their stories and experiences. For a place that meant so much to so many people -- patients, doctors, employees, families -- to simply forget the building's history would be impossible, but at least they can remember it fondly with an added splash of color. View a slideshow of the incredible installation below, and let us know what you think in the comments section.
BEFORE YOU GO