Shamrocks, parades, cute green outfits -- St. Patty's Day celebrations abound. But not everyone is feeling the Irish spirit. Jack McGovern, whose dad, Michael, sent this drawing to humor site pleated-jeans.com, is a scrooge when it comes to four-leaf clovers.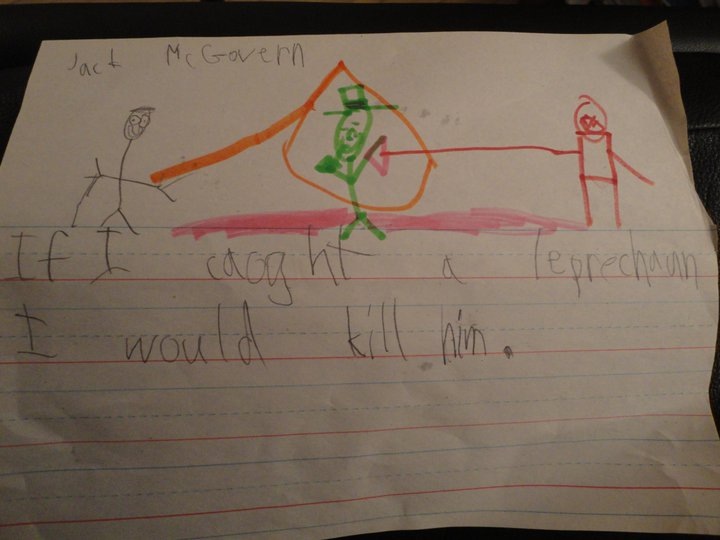 Dad said:
"Last year my 6-year-old son was asked, 'What would you do with a leprechaun if you caught him?' This is what he drew. He's holding the snare while a helper does the deed with a spear."
What is it about evil-seeming children that's so endearing? The "How Are You Doing In Hell?" drawing once posted on Gawker is now a classic. And we still derive joy from the little girl whose laugh could rival Vincent Price.
Just remember: even though some children's artwork may seem demonic, the kids are likely alright. Jack McGovern, you are probably a sweet little boy. (However, dear leprechauns, you should definitely stay away.)
BEFORE YOU GO
PHOTO GALLERY
Funny Kid Notes