Well, he may not shop in supermarkets or drive a car, but there is one thing Karl Lagerfeld loves doing: photographing himself.
Lagerfeld has been dubbed the "King Of Fashion" in i-D magazine's Spring 2012 Royalty Issue, and in true aristocratic style, he made sure he'd look his best by photographing himself for the cover.
The Kaiser shot himself wearing his signature black shades with a white eyepatch over his eye in keeping with the magazine's tradition of having its cover star wink for the issue (we assume that's as close as anyone will get to seeing Lagerfeld wink.)
Lagerfeld has photographed himself for numerous magazines such as Vice, Elle UK, V Man and most recently, French Elle.
And while we much rather see, say, Kate Middleton on the cover of a style royalty issue, Karl is undeniably a fashion king. He talks all things fashion in the magazine, which hits stands on March 22nd, and even offers up some (non)information about his life:
"The most important thing you should know about me, is that everything you're told by others is not necessarily the truth."
Well said, Kaiser. Well said.
See Karl's i-D cover below and check out our slideshow of Karl's latest Chanel fashion show.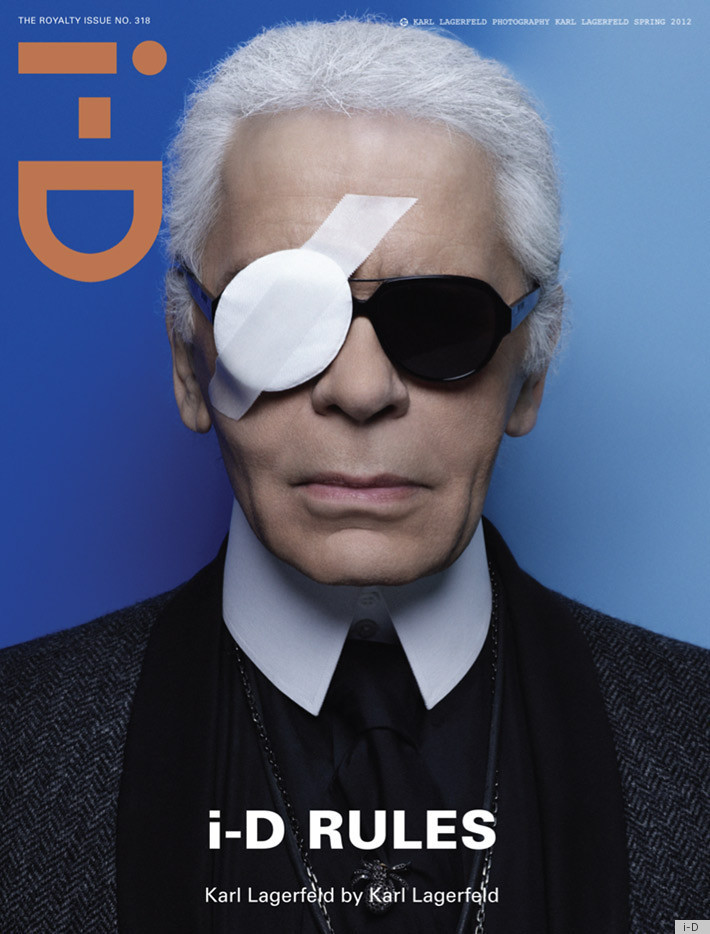 PHOTO GALLERY
Chanel F/W 2012 show