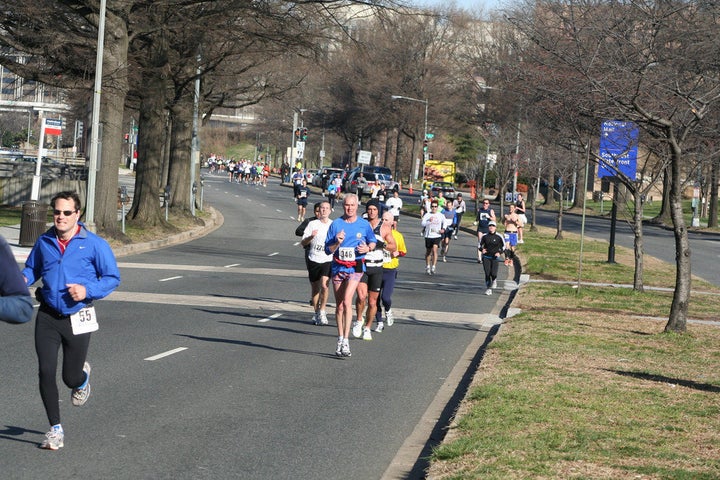 WASHINGTON -- If you're planning on trying to get around town on Saturday, beware: A marathon might block your route.
There are two routes: one for the full marathon, the second for a half-marathon. Neighborhoods like Dupont Circle, Columbia Heights, Bloomingdale, Capitol Hill will be either divided or cut off from other neighborhoods during parts of Saturday. Click here to view what parts of town will be affected by the marathon route.
The race begins at RFK Stadium at 8 a.m. and should wrap up by 2:15 p.m.