SANFORD, Fla.-- As the sky turned orange behind a row of cotton-ball clouds a few evenings ago, Francis Oliver fastened a photograph of Trayvon Martin to a signpost just outside of the gated community where he was killed three weeks ago today.
She hammered a cross adorned with blue plastic flowers into the ground and twisted the memorial to face oncoming traffic. She wanted to make sure that anyone who passed along that stretch of Oregon Avenue would have to look Martin directly in the face.
Martin's killer, George Zimmerman, 28, a neighborhood watch captain at the Retreat at Twin Lakes, told police that he confronted the unarmed teen because he looked suspicious. Zimmerman claimed that he shot Martin out of self-defense when the two got into a confrontation after the younger man noticed that he was being followed.
The police have stood by Zimmerman's claims of self-defense and said they don't have enough evidence to arrest him.
But in Sanford, where there is a long history of tension between the black community and the police, some see the police department's handling of the killing as just another slap in the face.
The killing has reignited long-simmering resentments here, where a history of segregation, racial violence and police mistrust has been a nagging wedge.
"Things felt like they were changing in Sanford. This put us back at least to the 60s," Oliver, 68, said. "But it's the same old Sanford."
There has been a string of recent cases of whites attacking or killing blacks in which the police have appeared less than enthusiastic about making an arrest. Some of the cases have been dismissed.
"This is not the first thing that we've had to deal with," said Oliver, an activist and historian whose daughter Natalie Jackson is an attorney for Trayvon Martin's family.
Oliver said her family came to Sanford several decades ago, when her father fled to Florida from the racism and violence of Alabama. As a teenager, Oliver said, she was on the front lines of the fight for equal rights in Sanford, where things were no better than in other cities and towns in the Jim Crow South. On Valentine's night in 1961, she and about 15 other students tried to integrate the brand new civic center built downtown. The city was holding a dance, but blacks were barred from entering. The group of black teens was met with fire hoses, Oliver said. Later, as a student at Savannah State University, she joined the sit-ins and protests and marches of the Civil Rights Movement.
In the last decade or so, she's kept up the fight here in town. In the early 1980s she helped push for district representation for city commissioners. With the backing of the local NAACP, they broke down the old at-large system that kept the favorite candidate of the majority in control. Over the last several years she's been arrested on a few occasions, once for a "one-woman sit-in" at a local Winn-Dixie grocery store where a manager refused to accept a woman's payment of all pennies for diapers for her child. Oliver took to the store and refused to leave until the manager accepted the young mother's pennies. He refused, Oliver stood her ground, and the police took her into custody after the manager demanded that she be removed from the store. The place was known for its mistreatment of blacks, longtime residents said.
"I've been fighting white people my whole life seems like," said Oliver. Of her daughter Natalie, Oliver said, "I raised her on the front lines of the movement."
But Oliver said the bad feelings between blacks and whites in Sanford can be traced back nearly 100 years, to 1911, when the town expanded its borders and gobbled up nearby Goldsboro -- which had been incorporated by blacks more than a decade earlier -- stripping it of its charter.
Soon after the takeover, Sanford officials dismantled the Goldsboro post office, jail and many of the black-owned businesses. They also renamed many of the streets, which had been named after Goldsboro's black founding fathers: Clark Street became Lake Ave. Rock Ave. became West 9th Street. Lincoln Street became 13th Place. Blaine Street became West 14th.
After the town of Eatonville, made famous by the author Zora Neal Hurston in "Their Eyes Were Watching God," Goldsboro was the second town in Florida to be incorporated by blacks.
"Ever since Goldsboro was taken over by Sanford, there has been tension," Sanford Mayor Jeff Triplett told the Orlando Sentinel earlier this week.
Oliver, who is also the chairwoman and curator of the Goldsboro Historical Museum, agreed. "From that point on, there was always friction between blacks and whites," she said.
When blacks lost Goldsboro, they didn't just lose land -- they also lost much of their political and economic clout. Black city leaders lost their jobs as town administrators.
Inside the museum, on a stretch of 13th street that runs through the heart of Sanford's black community, archival documents and ghostly old photos from way back when seem to seep from the walls, both proud and painful remnants of what was and what is.
There are hundred-year-old court documents showing the purported amount of money the city of Sanford still owes Goldsboro's founding fathers as part of the takeover deal: $10,375.80 for property and other promises.
On one wall there is a grainy black and white photo of William Clark, a city founder, sitting on his prized mule, Pie.
"I've always loved the city of Sanford," said Octavius Clark, a relative of William Clark. "This is where we are from." Despite the tough times over the years, Clark said the history here is rich with the blood and sweat of dock workers and celery farmers, some of whom came from all over West Florida to toil for a pittance. Clark grew up hearing the stories of Goldsboro's proud past, as well as of how things changed after it was taken over.
These days, up and down 13th Street, hunched old homes loom over what once had been a flourishing community. Twice on Thursday afternoon, a few blocks from the museum, what were apparently hand-to-hand drug deals went on in an almost care-free manner. At one intersection, a man with a bow tie sold copies of the Final Call, while on the opposite corner a woman in a skimpy silver leotard paraded around.
Like much of the northern part of Seminole County, the economy here used to hinge on agriculture, railroad and dock work.
"Because it's been an agricultural area for decades, it has had a higher percentage of poverty than the rest of the county," Jim Robison, a board member at the Seminole County Historical Commission, told the Sentinel. "And there are concentration of areas that are going to have conflicts with the police and neighboring communities."
But the back of the black community here appears more bent than broken, as many concerned citizens, activists and community leaders continue to fight on behalf of black interests here.
At a rally at Allen A.M.E Church, which is right around the corner from the Goldsboro Museum, ministers and members of the community made it clear that they planned on fighting the local powers that be. They called for Police Chief Bill Lee to step down and demanded that Zimmerman be arrested and charged in Martin's killing.
There were so many people at the church and packed up and down 13th Street that volunteers, many of them the same young men that typically hang on an adjacent corner, had to direct traffic. The chanting, cheering and shouting could be heard down the block, attendees said.
Back on Oregon Avenue, as cars slowed to see the memorial Oliver was helping to build, she took a step back and looked at her work. Her golden dreadlocks, which formed twists around the edges of her face, flowed in a stream down the nape of her neck.
"It's going to be a long process, this fight. It's been since 1911 when they took Goldsboro from us," she said. "With this there are going to be divisions, but I'm not going to hold the whole city accountable. It was the police department."
"And as soon as all of y'all are gone," she said, referring to the press, "we're going to shut this place down."
BEFORE YOU GO
04/30/2012 3:14 PM EDT
George Zimmerman defense team launches social media campaign.
The defense team for George Zimmerman, the man charged with murdering unarmed teenager Trayvon Martin, has launched a new website, Facebook and Twitter account designed to dispute misinformation and provide "a voice for Mr. Zimmerman."
"We understand that it is unusual for a legal defense to maintain a social media presence on behalf of a defendant, but we also acknowledge that this is a very unusual case," Mark O'Mara, Zimmerman's attorney, wrote on the website, gzlegalcase.com.
O'Mara said that "social media in this day and age cannot be ignored," and that it would be "irresponsible to ignore the robust online conversation" around his client's case.
04/20/2012 3:17 PM EDT
Judge Grants George ZImmerman Bail
A Florida judge has granted bail for George Zimmerman, the Florida neighborhood watch captain accused of second-degree murder in the shooting of 17-year-old Trayvon Martin.
Circuit Judge Kenneth Lester set Zimmerman's bond at $150,000, but said he would not be released today, pending deliberations about the terms of the release.
The bail hearing featured dramatic testimony from Zimmerman, who took the stand and offered an apology to Martin's parents.
"I wanted to say that I am sorry for the loss of your son," Zimmerman said, adding that he did not know how old Martin was or that he was unarmed.
"I thought he was a little bit younger than I am," he said. "I did not know whether he was armed or not."
04/18/2012 6:23 PM EDT
Judge in case steps down due to concerns over conflict of interest.
The judge who was set to preside over the trial of George Zimmerman in the killing of Trayvon Martin has stepped aside.
Jessica Reckseidler's recusal from the trial comes after Mark O'Mara, Zimmerman's attorney, suggested that her husband's job as a partner to Mark NeJame, a CNN legal analyst covering the trial, represented a conflict of interest.
NeJame was initially contacted by Zimmerman's family to represent him, but NeJame suggested O'Mara.
The new judge in the case will be Kenneth R. Lester, Jr., who has presided over several much-covered cases, including ordering the release of a schizophrenic woman from a state mental hospital after she was found not guilty by reason of insanity in the shooting deaths of her parents and sentencing an ax murderer to death after he killed a 71-year-old man. According to the Orlando Sentinel, Lester is popular among attorneys and is known for acting quickly.
The judge who would have been next in line to handle the Zimmerman case after Jessica Reckseidler could not take on the case because he had previously worked with O'Mara, Zimmerman's attorney.
04/18/2012 6:22 PM EDT
Michelle Obama: Martin's death a 'tragedy.'
First lady Michelle Obama says her "heart goes out to the parents" of 17-year-old Trayvon Martin, the unarmed teenager who was fatally shot by a neighborhood watch volunteer in Florida.
Mrs. Obama says in an interview with NPR that all parents understand "the tragedy of that kind of loss." Martin was shot by neighborhood watch volunteer George Zimmerman, who has claimed self-defense.
The first lady says it's important "not to lose sight of the fact that this is a family that's grieving and there's been a tremendous loss." She says, "we all have to rally around that piece of it."
Police initially didn't charge Zimmerman in the Sanford, Fla., shooting, leading to nationwide protests. Zimmerman was charged with second-degree murder last week.
04/18/2012 6:18 PM EDT
Scrutiny for Sanford puts cramp on small businesses.
As scores of media personnel and activists descended upon the area, residents and businesses found themselves facing very public scrutiny and a growing fear that the community was harboring a racially hostile environment -- which prompted locals to cut back on their normal routines, including shopping. "There was an air that the community was on the verge of bad activity or violence and that is not the case," Nicholas Mcray, Sanford's director of economic development, said. "There was never any kind of trend of violence, but that was the perception put out by the media."
While it's been weeks since the shooting, the small businesses that make up Sanford's historic downtown continue to suffer, with some businesses seeing up to a 50 percent drop in activity. "A few convenience retailers are seeing a 2 to 3 percent increase, but the downtown area is really taking a hit," Mcray said.
04/18/2012 6:16 PM EDT
ALEC, lobbying group behind Stand Your Ground laws, changes tack.
The American Legislative Exchange Council, the controversial corporate-sponsored lobbying group whose push for "stand your ground" gun laws and voter ID legislation ignited grassroots protests, announced Tuesday that it is getting out of the social policy field to focus on core economic issues.
Corporations associated with ALEC had been under siege from public interest and civil rights groups who demanded they cut ties with ALEC, most recently because of its successful push to pass "stand your ground" legislation in multiple states. Florida's version of that law has been cited as a reason why neighborhood watch volunteer George Zimmerman was not initially charged in the deadly shooting of 17-year-old Trayvon Martin.
Several companies -- including Coca-Cola, Pepsi, McDonald's, Kraft and Intuit -- had already distanced themselves from ALEC before Tuesday's surprise announcement.
04/11/2012 8:42 PM EDT
George Zimmerman arrives at jail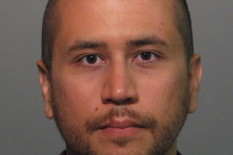 The Associated Press is reporting that Zimmerman has arrived at jail.
04/11/2012 7:04 PM EDT
George Zimmerman charged with second-degree murder, in custody
Florida special prosecutor Angela Corey announced that George Zimmerman has been charged with second-degree murder.
According to CNN, Zimmerman turned himself in and has a new attorney, Mark O'Mara. During a press conference on Tuesday afternoon, he former employees announced that they had lost contact with Zimmerman and would no longer be representing him in the case.
If convicted, Zimmerman could face life in prison.
04/11/2012 3:06 PM EDT
Reports: Zimmerman to be charged in Trayvon Martin's death.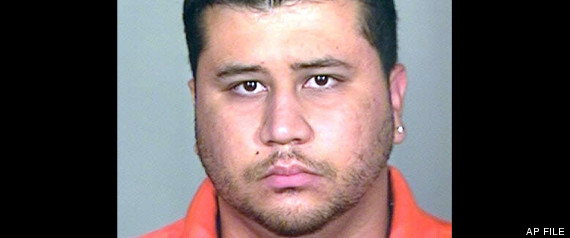 A day after George Zimmerman's attorneys stepped down because they had lost contact with him, the special prosecutor in the case will bring charges against him, according to reports.
The Washington Post is reporting that special prosecutor Angela Corey will announce charges against Zimmerman for his role in Trayvon Martin's shooting death. Earlier this week, Corey said she would not convene a grand jury in the case. Under Florida law, only grand juries can issue murder charges, which means that Zimmerman will face lesser charges.