A$AP Rocky, SBTRKT and Grimes rocked the roof of a parking garage at a SXSW party hosted by Spotify on Thursday evening. The evening went off without a hitch, with good sound quality, strong performances and space to breathe.
The artists were varied in style, international and just under the radar, a choice that seemed appropriate for a company that has made it their number one priority to tap into markets abroad. The night started out tame with Grimes, the 24-year-old Canadian dream pop musician also known as Claire Boucher, who's developing -- and promising -- style is in the vein of Swedish artist Lykke Li.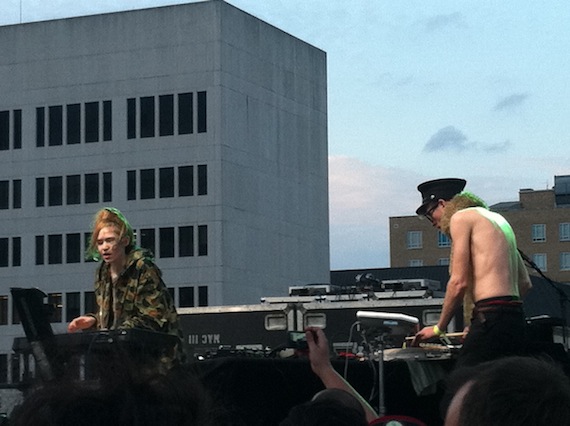 London producer SBTRKT came on next and stole the evening with a dance-y set that sampled heavily from James Blake.
Watch a clip of it here:
Buzzy American rapper A$AP Rocky closed things out, taking the stage with a large posse that reenergized the crowd on arrival, splashing water on everyone and keeping the momentum going till the end.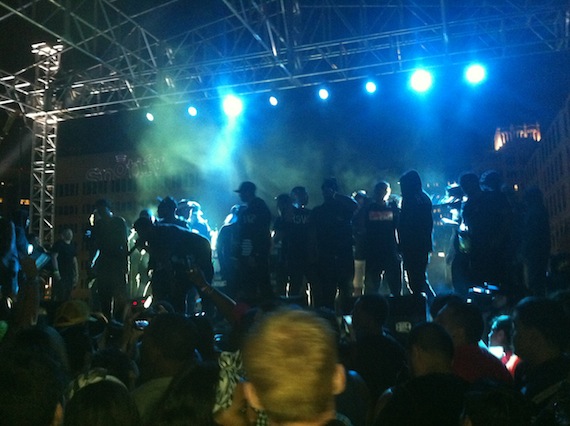 Also present was a flying robot circling the roof, documenting the evening from on high: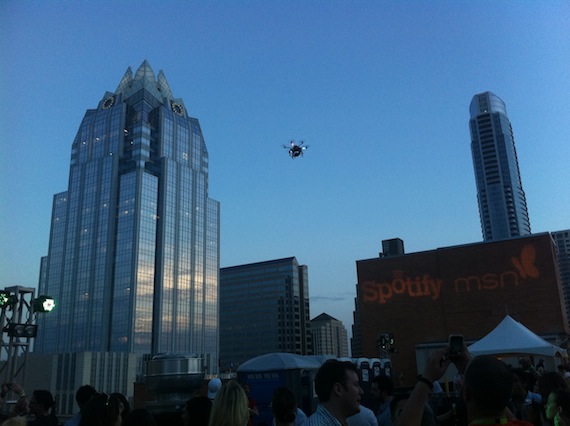 Watch highlights from the event: