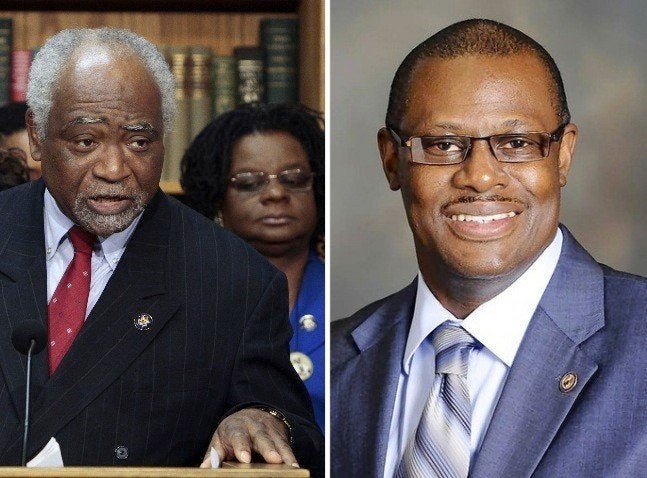 A coalition of West Side Chicago Democrats rallied on Sunday behind state Rep. Derrick Smith, the lawmaker who was arrested last week on the federal charge that he accepted a bribe.
U.S. Rep. Danny Davis led the group, the West Side Black Elected Officials, in urging primary voters to re-elect Smith despite the controversy.
Should Smith not be re-elected Tuesday, the group argued, a Republican "wolf in sheep's clothing" -- Smith's primary challenger Tom Swiss -- stands to take his place.
Other elected officials at the rally included Ald. Emma Mitts (37th) and Cook County Commissioner Robert Steele.
Powerful Illinois House speaker and Democratic Party Chairman Michael Madigan has not yet addressed Smith's arrest, the Associated Press reports. Madigan spokesman Steve Brown told the AP that "it's all under review."
The lack of comment from Madigan's camp was blasted by state Republican Party Chairman Pat Brady as avoiding the issue because "I guess this time it isn't politically convenient," according to the AP.
BEFORE YOU GO
PHOTO GALLERY
Races To Watch