Is Katy Perry's bottle of makeup remover the real "one that got away"?
We spotted Katy Perry in her now-trademark blue hair and a black and gold Pucci dress at this photo op in London, where the singer was making her way into BBC Radio One to shoot a performance and tape an interview.
In some of the pics, especially this Daily Mail one, you can see a visible foundation line on her neck.
Obviously, the heavy makeup is part of Katy's usual doll-like aesthetic, as Perry's makeup artist, Jake Bailey, admitted to Style.com during Paris Fashion Week: "She likes to be over-the-top, maybe too much at times, but this is Fashion Week and she is respectful of the designers and she wants to represent."
But do you think Katy needs to go easier on the face paint? Check out the photos and vote below!
Scroll down for more photos.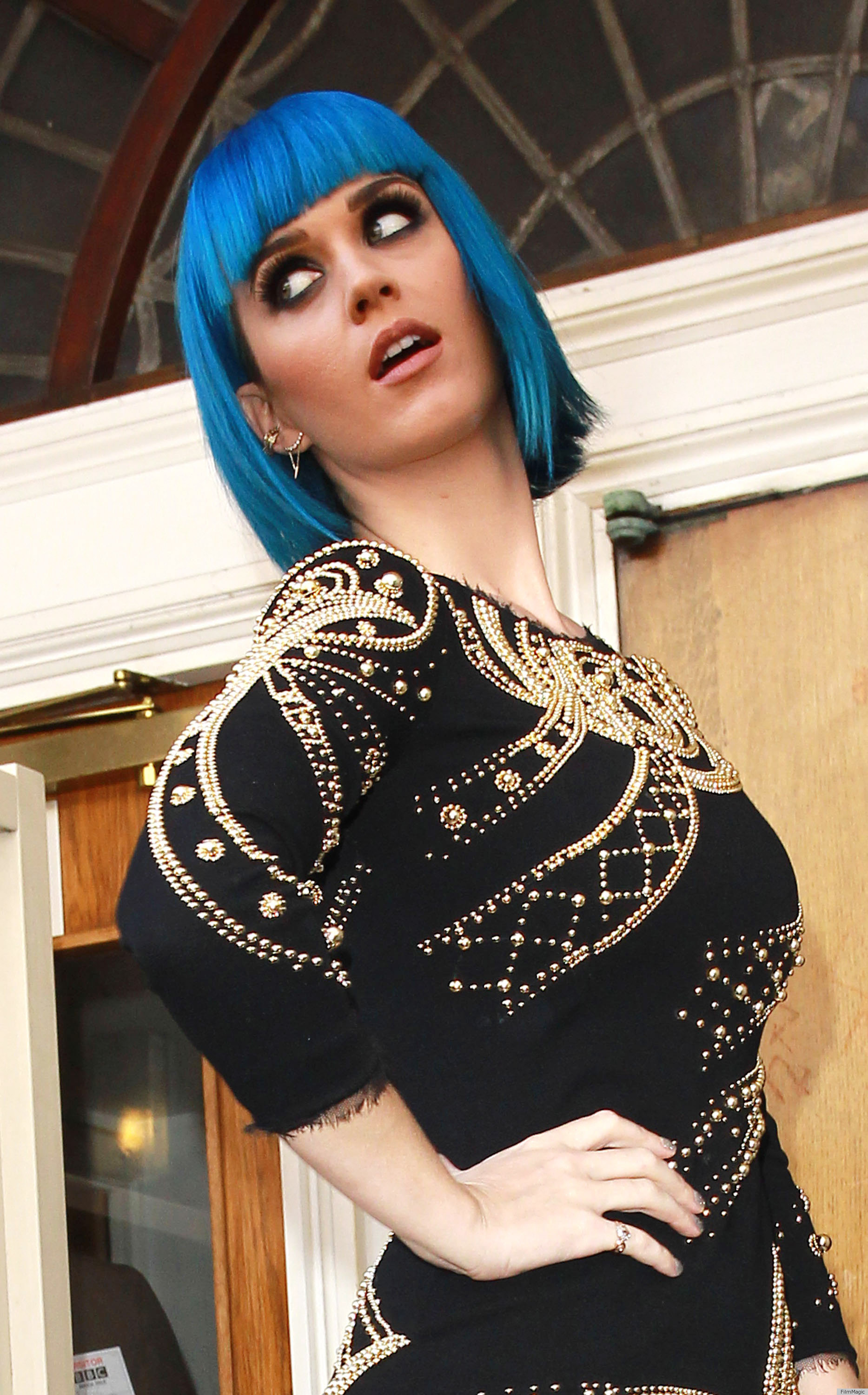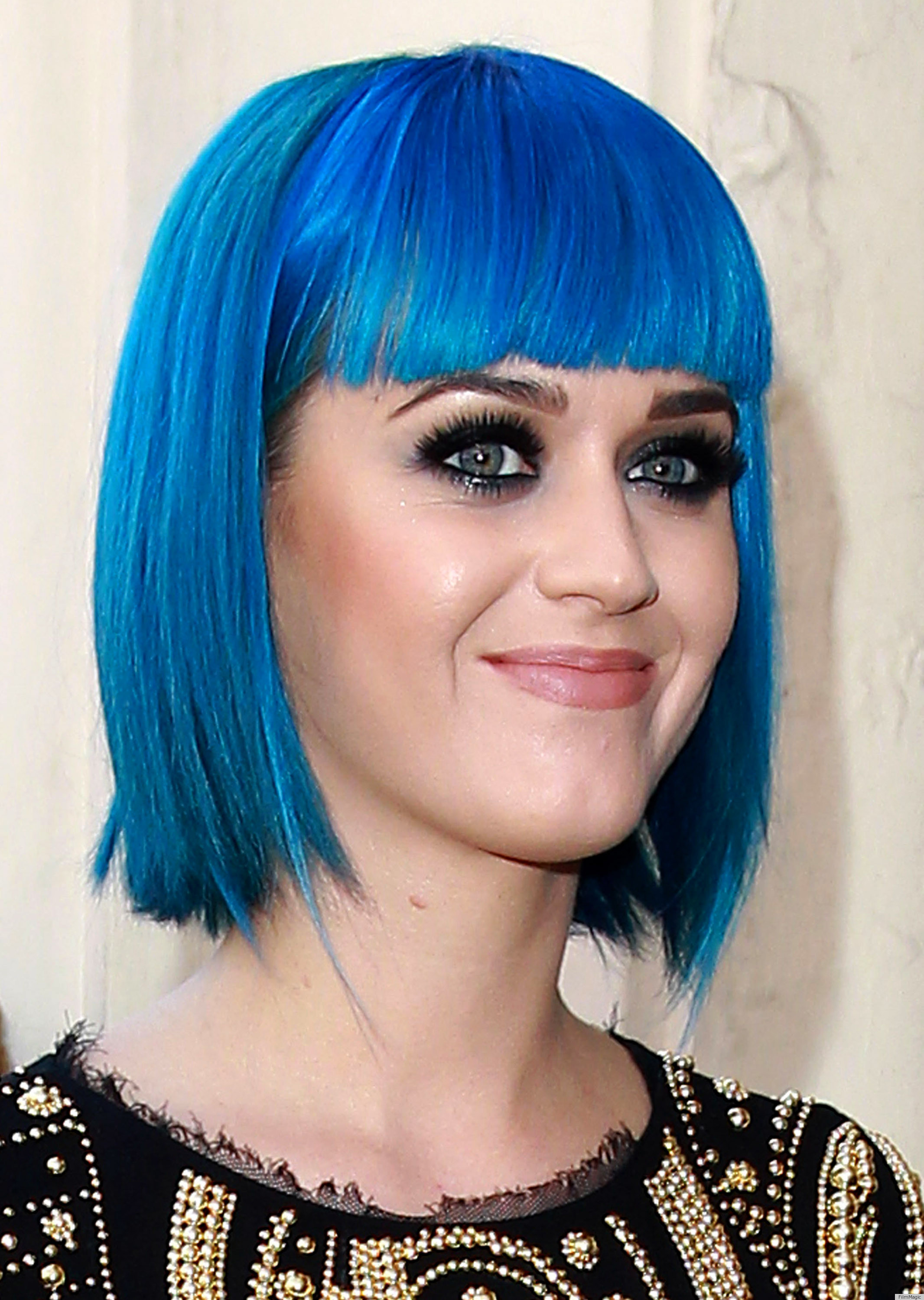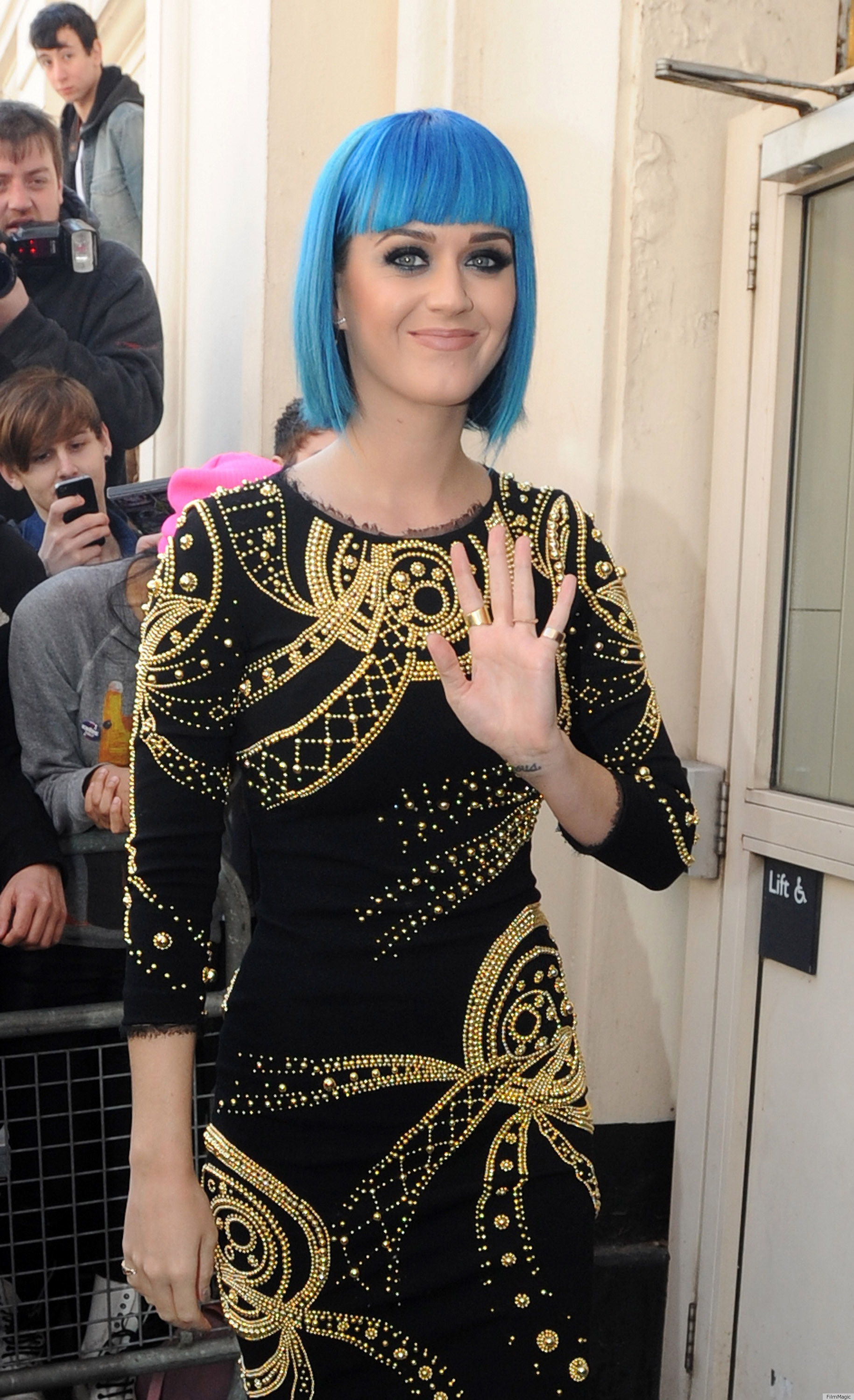 BEFORE YOU GO